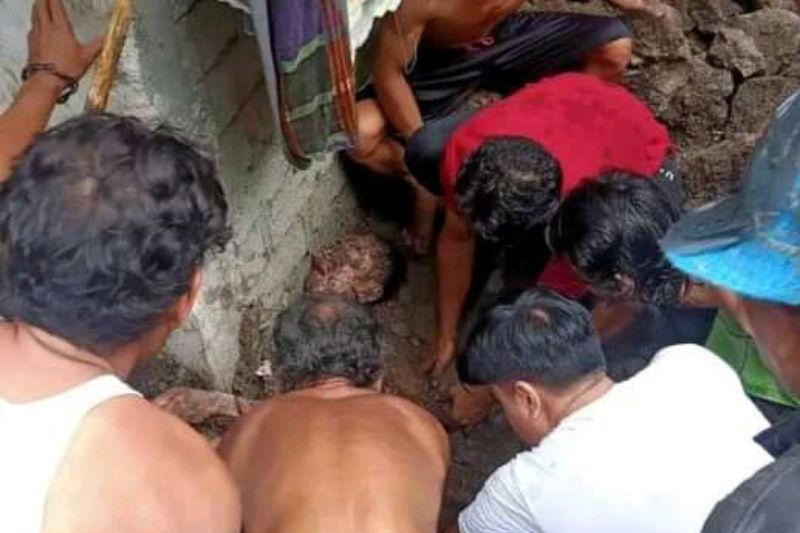 Mataram (Rifyu.com) – A resident of Lembah Sari Village, Batulayar District, West Lombok Regency, West Nusa Tenggara (NTB), named separate (66) died buried in a landslide due to high rainfall in the local area, Saturday.
"Yes, a resident of Lembah Sari Village who died was buried in a landslide. The victim has been evacuated to the funeral home," said Batu Layar sub-district head, Afgan Kusuma Negara.
The incident that happened to the victim began when he was cleaning his backyard. However, suddenly a 3 meter high cliff behind his house collapsed, after it had been raining from noon until late afternoon.
"The victim was cleaning the house when the rain had stopped. Suddenly the victim was buried in a landslide," he said.
Also read: A child in Sekotong, West Lombok, died as a result of flooding
Also read: The West Lombok-North Lombok road section was cut off due to landslides
In addition to causing casualties, the natural disaster caused by the high rains also damaged two houses.
"One house was heavily damaged and one house was slightly damaged," he said.
After receiving the information, the local government together with community leaders have collected data on the number of victims and an analysis of their urgent needs.
The assistance that has been provided is in the form of urgent needs such as clean water, tarpaulin, blankets, mattresses and ready-to-eat food.
With this incident, his party again appealed to the public, especially those living under the cliff, to be vigilant in case of heavy rains and better evacuate to avoid unwanted things from happening.
"To the community, we urge the water ditches where there is the potential for water to clog which can cause overflow and flooding to be cleaned, so as to minimize the occurrence of overflow," he said.*
Also read: Four West Lombok residents died as a result of flash floods and landslides
Also read: The NTB Provincial Government distributes aid to landslide victims
Reporter: Akhyar Rosidi
Editor: Erafzon Saptiyulda AS
COPYRIGHT © BETWEEN 2023
source: www.antaranews.com