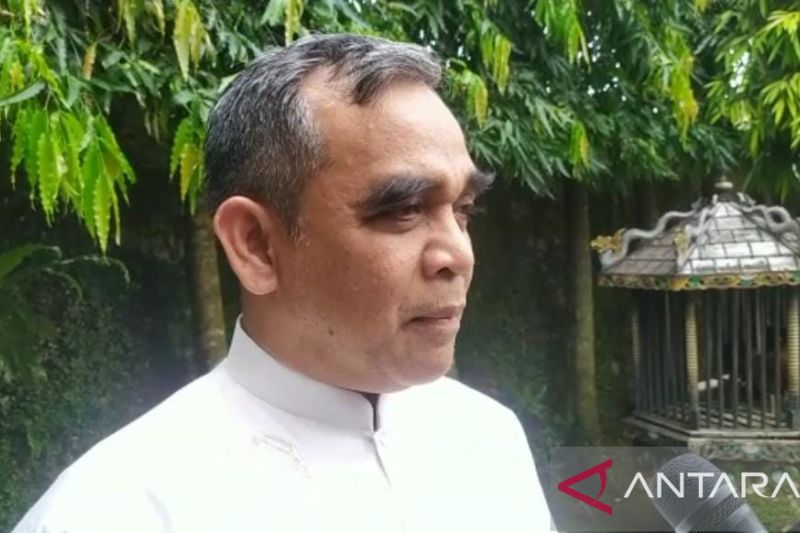 Jakarta (Rifyu.com) – Secretary General (Secretary General) of the Gerindra Party Ahmad Muzani did not deny that the General Chairperson of the Gerindra Party Prabowo Subianto also discussed political issues related to the 2024 Election during a friendly visit at President Joko Widodo's residence in Surakarta, Central Java, Saturday (22/4).
"There is political talk and political talk, of course, about the 2024 process and beyond," Muzani told reporters in Tangerang, Banten, Monday.
Muzani considers this to be reasonable because it is now entering the political year ahead of the 2024 Election, and considering that both of them are national political figures.
"Pak Jokowi is a political leader, Pak Prabowo is a political figure, both of them must talk politics," he said.
Also read: Prabowo refuses to become Ganjar's vice presidential candidate, PDIP Secretary General: There is no forced marriage
However, he continued, the conversation which took place in a relaxed manner was mostly dominated by light talk.
"Yes, all of the tone is light-joking, yes, it's talk about 2024, AIU and all kinds of things, yes, I have to admit that there are, but there are more light chats that are family in nature and are occasionally tinged with jokes, laughs, laughter," he said.
Muzani also said that Prabowo Subianto's relationship with President Jokowi was very intense and good. In addition, he said that the support given by President Jokowi to his party also had a very important role.
"After all, he is the President of the Republic of Indonesia, the head of state and head of government, whose guidance and direction is of course highly expected by Pak Prabowo," he said.
Muzani also emphasized that during the conversation there was no invitation from President Jokowi to accompany Ganjar Pranowo, who had just been announced by PDI Perjuangan as a 2024 presidential candidate (Capres).
"Nothing," he added.
He emphasized that the Gerindra Party would continue to carry Prabowo Subianto as the presidential candidate from his party to run for the 2024 Presidential Election, as was determined at the National Leadership Meeting last year.
"The only candidate mentioned is Prabowo, not the vice president," he added.
Even so, Muzani did not deny that Prabowo Subianto planned to hold a meeting with PDI Perjuangan Chairperson Megawati Soekarnoputri, but the meeting time for the two political party officials was still scheduled.
"Friendship must be maintained, especially with Mrs. Mega. Bu Mega is the most senior political leader, former president daughter of the proclaimer. So, our respect for him will not decrease," he said.
Previously, (22/4), Defense Minister Prabowo Subianto visited President Joko Widodo's residence in Surakarta, Central Java, on Eid al-Fitr 1 Shawwal 1444 Hijriah, Saturday.
Based on a photo received by Rifyu.com in Jakarta on Saturday from the Press Bureau of the Presidential Secretariat, on that occasion Prabowo was accompanied by his son, Didit Hediprasetyo. The Secretary General of the Gerindra Party, Ahmad Muzani, was also seen accompanying the General Chair of the Gerindra Party.
There is also a photo where Jokowi has a one-on-one conversation with Prabowo, while another photo shows Jokowi accompanied by his two sons preparing to have lunch with Prabowo, Didit and Ahmad Muzani.
Also read: Political expert: Ganjar, Prabowo and Anies are all moving forward to prevent polarization

Also read: Secretary General of Gerindra reveals Prabowo's message to Sandiaga
Read also: Gerindra: Sandiaga said goodbye because he was tempted by his political position

Reporter: Melalusa Susthira Khalida
Editor: Tasrief Tarmizi
COPYRIGHT © BETWEEN 2023
source: www.antaranews.com