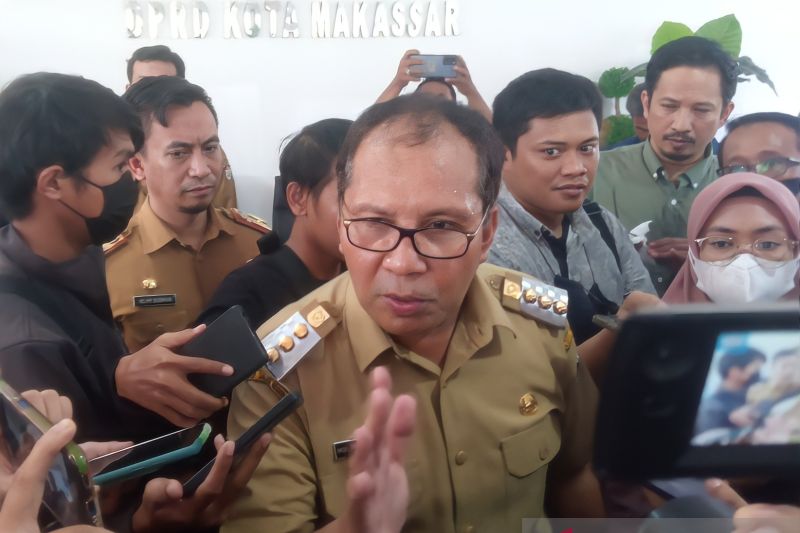 Makassar (Rifyu.com) – The Makassar City Government will present 200 dancers who will perform dances and arts on the Katinting Boat (fishing boat) on the Commemoration of Culture Day which will be held on April 29, 2023.
Makassar Mayor Moh Ramdhan Pomanto in Makassar said Thursday that the commemoration of Culture Day, which is celebrated annually on April 1, was postponed because it coincided with Ramadan 1444 Hijriah.
"Usually every year we commemorate it on April 1, but because it coincides with the month of Ramadan, so we postpone it after Eid. At the same time, there is also a national Otda Day activity, so we organize everything in one activity," he said.
Danny — Ramdhan Pomanto's nickname, said that the commemoration of Culture Day on April 29 was special because it could introduce various kinds of customs, culture, arts and food to 600 regional heads, especially after the launch of the Makassar City Eats branding.
He also admitted that he had made very interesting preparations to make a positive impression on guests coming to Makassar City.
"One activity but coupled with various warnings. This is a rare moment because we pack everything in one activity agenda which is definitely very interesting," he said.
Head of the Makassar City Culture Office (Disbud), Andi Herfida Attas, said that Culture Day, which is celebrated every April 1, was postponed because it coincided with the fasting month of Ramadan.
"Yesterday, Ramadan fell and it coincided with a holiday so there was no ceremony, so we held a series of events on April 29," he said.
At that moment, said Andi Herfida Attas, there will be 200 dancers performing the Pakarena dance on a katinting boat. They are dancers from various art galleries in Makassar City.
"Later there will be an artistic display from 200 Pakarena dancers who will perform attractions on 100 katinting boats and then continue with the Coto Eating Festival," he explained.
Also read: Makassar Culture Office prepares Culture Day
Also read: Unhas foreign students also celebrate Makassar Culture Day
Also read: Mayor of Makassar launches Makassar City of Eat Delicious
Reporter: Muh. Hasanuddin
Editor: Zita Meirina
COPYRIGHT © BETWEEN 2023
source: www.antaranews.com