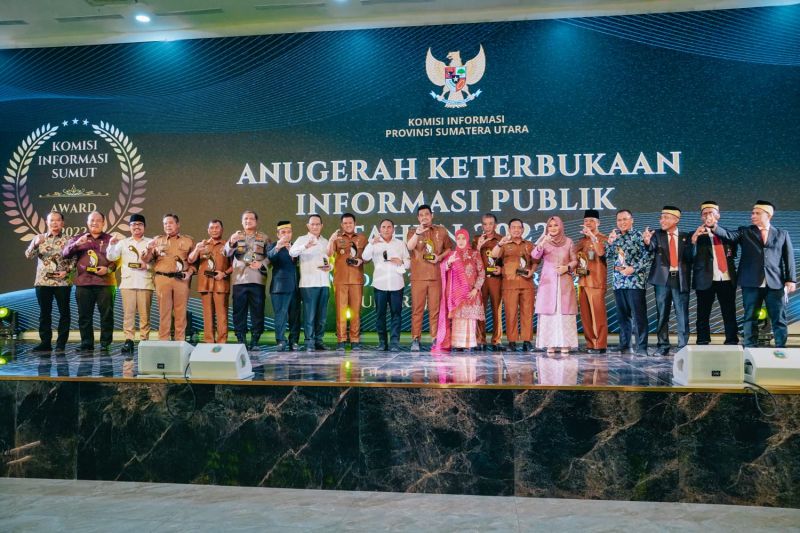 Jakarta (Rifyu.com) – Commemorating National Information Disclosure Day (HAKIN), the Central Information Commission (KI) reminded public agencies (BP) regarding their commitment to public information disclosure in order to create an open, transparent and accountable government as mandated by Law No. 14 of 2008 concerning KIP.
The Commissioner for Institutional Affairs for the Central IC, Handoko Agung Saputro, in a written statement received in Jakarta, Sunday, said that after a decade Law Number 14 of 2008 concerning Openness of Public Information (KIP) was promulgated, however, the process of administering government that relies on openness of public information is still far from expectations.
"It is true that there is BP compliance in the monitoring and evaluation that is held by the Central IC every year, but this compliance is still interpreted at a normative level," he said.
Likewise, the implementation of the index, said Handoko, showed an indication that BP was not serious about information disclosure. Based on the results of the 2021 and 2022 KIP indexes organized by the Central KI.
"The condition of national public information disclosure is still in a moderate condition," he said.
Handoko also revealed that the government's efforts and commitment in encouraging and realizing an open, transparent and accountable government according to the objectives of UU KIP were still not maximized.
Not only that, Handoko assessed, the public also still perceives the government's lack of attention in mainstreaming information disclosure. And, there is reluctance by state BPs, both ministries and/or provincial governments, in carrying out adjudication decisions in information disputes when government BPs are the respondent.
He gave an example regarding the Ministry of Finance's lawsuit over the decision on the results of the Health BPJS Audit
In addition, the resolution of legal cases is quickly resolved just because it goes viral on social media.
"In fact, information on case handling is categorized as information that must be announced or conveyed by the process," he said.
Likewise with the settlement of information disputes at Central IC and Provincial IC, he continued, the handling of procurement of goods and services was still closed where it was difficult for the public to access documents from the procurement package.
Another crucial problem, said Handoko, is that the attention of the provincial government to the Provincial Information Commission has not provided maximum support.
"Until today there are still many Provincial Information Commissions that do not have budget support and infrastructure in carrying out their duties and functions as independent institutions that receive, examine and decide on information disputes," he said.
For this reason, Handoko hopes that the UU KIP must be implemented beyond just an administrative and regulatory meaning so that the objectives of the UU KIP are achieved, namely a government that is open in every process of formulating and making public policies, as well as providing wide space for the public to be involved/participate in every policy-making process. public.
On this occasion, Handoko, as Chair of the Implementation of HAKIN 2023, reminded that the commemoration of HAKIN, which is usually commemorated every April 30, is meant for government BP leaders, both central, regional and other BP, to realize an open, transparent and accountable government so that clean government and society can be realized. fair and prosperous.
HAKIN's momentum must become a spirit in implementing Public Information Disclosure as a form of appreciation to the founding fathers who have written history, hopes, desires, noble ideals in building an open, transparent and accountable government so that it can prosper the people.
Apart from that, continued Handoko, in the next few months the Indonesian people will have a celebration in which to guarantee every citizen to be able to participate in the 2024 General Election (Pemilu) process.
"This guarantee is not only limited to public participation in exercising their rights to vote and be elected, but also guarantees for access to information in every process of holding elections," said Handoko.
Handoko also reminded that as the world's largest democracy, the election process should be managed in an honest, fair, transparent manner and provide guarantees to the public to obtain information at every stage.
"The Central Information Commission, which is mandated to implement the KIP Law, reminds election organizers and political parties to always implement the principles of democracy and public information transparency so that the process and quality of holding elections increases the trust of the voting public," said Handoko.
Reporter: Laily Rahmawaty
Editor: Adi Blueardi
COPYRIGHT © BETWEEN 2023
source: www.antaranews.com