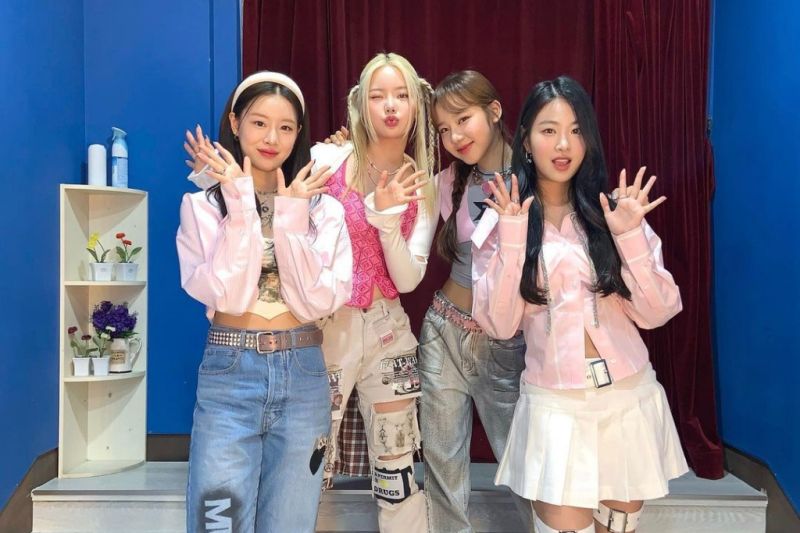 Jakarta (Rifyu.com) – Idol group rookiesFifty Fifty, managed to stay for four consecutive weeks on the British Singles Chart with their hit single "Cupid".
In its fourth week, "Cupid" was ranked 26th on the chart which is equivalent to the US Billboard Chart.
In a report by Yonhap News Agency, Saturday (22/4), in the fourth week the song rose eight levels from the previous week's ranking.
You could say that the group that just debuted five months ago was able to quickly gain popularity globally because "Cupid" is popular and is used in a lot of content via the TikTok application.
"Cupid" is the title track of the album single the first of the quartet was titled "The Beginning: Cupid".
The album, which was released on February 24, first entered the UK's top charts at the end of March 2023.
At that time, "Cupid" entered at number 96 on the top 100 hits.
Then entering its second week, the song rose rapidly to 61st place, and in its third week it immediately sat at 34th position.
It turned out that in its fourth week, the song "Cupid" was heard more and more and finally made the song sit in 26th position.
Apart from Fifty Fifty, Jimin BTS is also on the British Singles Chart with "Like Crazy" in 65th position.
The popularity of "Cupid" can also be seen on the Billboard Hot 100 chart, which is at position 60 for this week.
Then on the Billboard Global 200, this song occupies the 13th position for the fourth week in April 2023.
Also read: The story of Kang Daniel and Chae Soo-bin playing roles in "Rookie Cops"
Also read: "Rookie Cops" airs from January 26
Also read: List of "rookie" K-pop idols for 2021
Translator: Livia Kristianti
Editor: Ida Nurcahyani
COPYRIGHT © BETWEEN 2023
source: www.antaranews.com