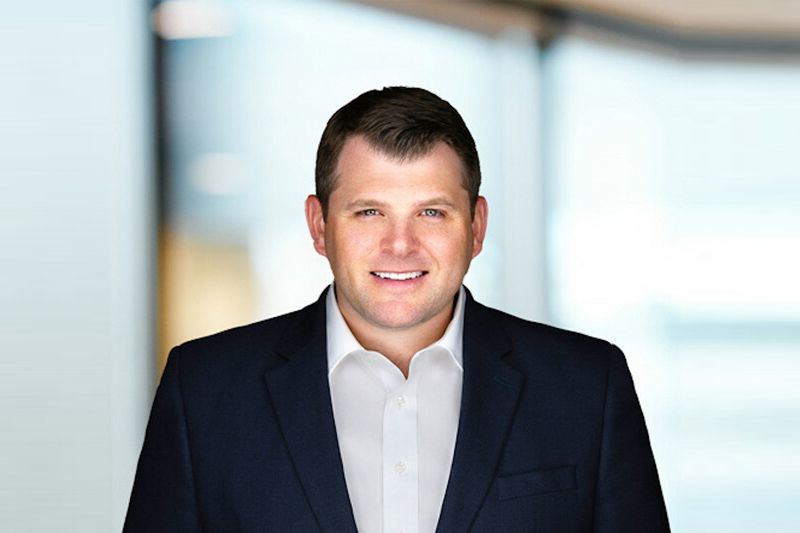 The acquisition positions FDH Aero as a leading distributor of electronics products, with newly added electronic and electrical component capabilities.
Commerce, California–(Rifyu.com/PRNewswire)- FDH ​​Aero ("FDH"), a global provider of supply chain solutions to the aerospace and defense industries, has acquired BJG Electronics Group ("BJG"), a leading provider of electromechanical and interconnect products for the defense end market, commercial and aerospace.
Located in Ronkonkoma, NY, and founded in 1979, BJG serves OEMs as well as aftermarket service providers in the aerospace and defense industries. The acquisition of BJG expands and deepens FDH Aero's role in the aviation and defense supply chain, and will provide FDH Aero and BJG customers access to a wider range of products and services.
"The combination of FDH Aero and BJG enhances our capabilities in aerospace and defense electronics while advancing our vision of being the most trusted supply chain partner for our customers and suppliers," said Scott Tucker, Chief Executive Officer at FDH Aero. "With BJG, FDH Aero can provide an expanded product offering with increased supply chain efficiency in a market that understands the strategic importance of timely supply availability and performance."
Following the acquisition of BJG, FDH Aero will establish FDH Aero Electronic Products Group ("FDH EPG" or "EPG"), a division that will focus on supply chain excellence in the electrical and electronic component product categories, in addition to hardware, chemical, as well as our industry-leading consumables for the aerospace, defense and aerospace end markets. Mitch Enright, current President of Electro Enterprises, Inc., which was acquired by FDH in July 2022, will be named President of FDH EPG. As an integrated division, FDH EPG will offer a range of industry-leading interconnection and electromechanical products and services.
"The establishment of the Electronic Products Group is a clear indication to our suppliers and customers that FDH Aero will maintain its focus on service, quality and supply chain excellence," said Enright. "This effort will allow us to better serve our customers and supply partners while continuing to act as an integral part of the total FDH Aero solution."
Post-closing, BJG President Director and CEO Glenn Davidson will transition into an active advisory role to support integration. Day-to-day operations will continue to be led by the existing BJG team.
"Our BJG team is delighted to join FDH EPG in establishing an industry leader focused on service excellence and product expertise. This transaction combines two major providers of military and aerospace electronics interconnect products," Davidson said. "I look forward to supporting the integration strategy and working closely with Scott, Mitch and the rest of the FDH Aero team to continue executing our shared strategic vision."
Kirkland & Ellis, Holland & Knight, and Crowell & Moring served as legal counsel for FDH on the transaction.
Houlihan Lokey serves as exclusive financial adviser to BJG.
About FDH Aero
FDH Aero is a trusted global supply chain partner for aerospace and defense companies. With over 55 years of experience, the company specializes in class C components covering hardware, electrical, chemical and consumable products and services for global aftermarket and OEM customers. FDH is headquartered in Commerce, California and operates throughout North America, Europe and Asia. Including the acquisition of BJG, FDH Aero now has locations in 14 countries worldwide, with more than 1,000 of the best employees in the industry and over 650,000 square feet of inventory space.
For more information, visit FDHAero.com.
About BJG Electronics Group
BJG Electronics Group is a distributor and manufacturer of high-performance electronic components headquartered in Ronkonkoma, New York. The company's six US locations are ISO9001:2015 & AS9100:2016 certified and are committed to providing on-time, consistent deliveries with a deep inventory of assemblies and components. With 32 franchised lines, more than 300,000 unique part numbers, and 125,000 square feet of warehouse space, BJG's comprehensive product offering provides tailored and standardized solutions that support the interconnection and electromechanical requirements of harsh environments. BJG is an approved supplier to the world's leading aerospace, commercial aviation and defense OEMs. For more information, visit www.bjgelectronics.com.
About Audax Private Equity
Based in Boston and San Francisco, Audax Private Equity is a leading mid-market investment firm with approximately $16 billion in assets under management, more than 185 employees, and over 85 investment professionals. Since its founding in 1999, the company has invested in more than 160 platforms and 1,200 additional acquisitions. Through our disciplined Buy & Build approach, across six core industry vertical structures, Audax helps portfolio companies execute organic and inorganic growth initiatives to increase revenue expansion, optimize operations and significantly increase equity value.
Audax Private Equity is part of the Audax Group, a leading alternative investment manager with approximately $36 billion in assets under management. For more information, visit AudaxPrivateEquity.com or follow us on LinkedIn.
contact
Heather Rosenow
Vice President, Marketing & Communications
mediarelations@fdhaero.com
Reporter: PR Wire
Editor: PRWire
COPYRIGHT © BETWEEN 2023
source: www.antaranews.com