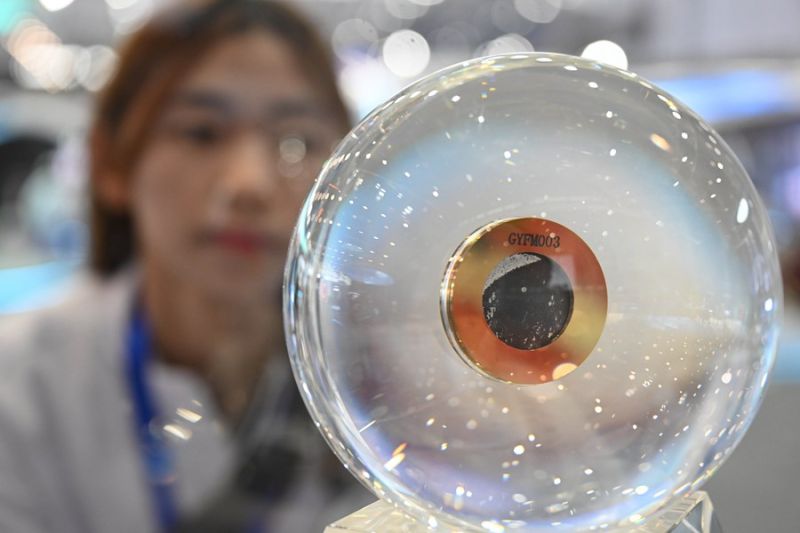 HEFEI, China (Rifyu.com) – China is sharing samples of the Moon it obtained with Russia and France, the China National Space Administration (CNSA) announced on Monday (24/4).
At the launch ceremony for China Space Day in Hefei, capital of Anhui Province, CNSA said China provided 1.5 grams of Moon samples to France for scientific purposes.
The sample was provided when French President Emmanuel Macron made a visit to China earlier this month.
Meanwhile during the visit of Russian President Vladimir Putin to China in February 2022, China also provided Russia with 1.5 grams of Moon samples for scientific research, said CNSA.
The space agency added that, during Chinese President Xi Jinping's visit to Russia in March 2023, Russia reciprocated the gift by providing China with an equal number of Moon samples for scientific research.
The Moon samples that China shared with Russia and France were part of the samples returned by the Chang'e-5 mission in December 2020.
That same month, CNSA launched regulations on the management of lunar samples to encourage research and promote the sharing of scientific findings.
Scientists from various countries, such as Australia, Russia, France, the United States, Britain and Sweden, took part in the study of the Moon samples collected by China.
Combined research and sharing of lunar samples is an important way to study the formation and evolution of the Moon and explore unknown worlds, said the CNSA.
China has always adhered to the principles of peaceful utilization, equality and mutual benefit in conducting aerospace exchanges and cooperation with all countries in the world, the agency said.
CNSA added that China also supports building a community with a shared future for humanity in the space field.
Messenger: Xinhua
Editor: Tia Mutiasari
COPYRIGHT © BETWEEN 2023
source: www.antaranews.com