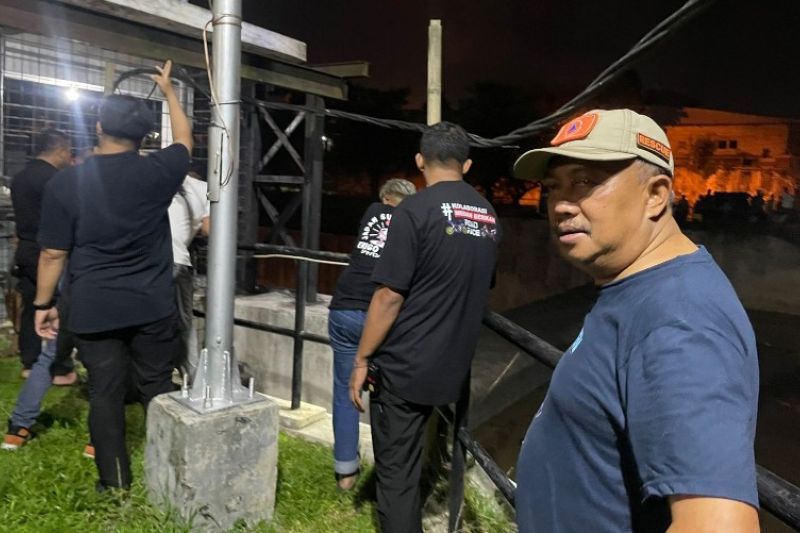 Medan (Rifyu.com) – The Medan City Regional Disaster Management Agency (BPBD) set up a post for overflowing the Deli River due to flash floods hitting the Sembahe tourist area, Deli Serdang Regency, North Sumatra, Sunday.
"We are preparing a posko team together with the sub-district and urban village in Sungai Deli," said the Chief Executive of BPBD Medan City, Husni.
This step was taken to anticipate the overflow of floods in the Deli River, which is the headwaters of the Sembahe tourist area, Deli Serdang Regency, he said.
For this reason, he has collaborated with the urban village administration, especially those whose residents live on the banks of the Deli River, regarding Mitigation of the Sembahe flash flood disaster, said Husni.
Flash floods hit the Sembahe natural bathing area, Deli Serdang Regency, North Sumatra, Sunday (30/4) at 15.00 WIB.
In the video circulating in the community, you can see the murky water discharge with a very fast current crashing into the location of the natural bathing tourist huts on the banks of the Sembahe River.
In fact, a white minibus was swept away by the river in the video taken by residents from the tourist location of the Sembahe natural baths.
"We want residents to be more vigilant in the field. We have prepared three teams at the location, while together with the guardian, they continue to monitor the passage of water in the Medan Johor canal," said Husni.
Apart from the overflow point of the flood on the Deli River, the BPBD of Medan City is also monitoring conditions at the water entrances of the Belawan River and the Denai River.
"We are focusing on the Deli River because of the population density. But monitoring the Belawan River area, we are in Tuntungan. The Denai River also gets our attention," he added.
Also read: Police: Jalan Jamin Ginting returns to normal after flash floods
Also read: The Sumatra Sembahe-Berastagi highway collapsed
Reporter: Muhammad Said
Editor: Rahmad Nasution
COPYRIGHT © BETWEEN 2023
source: www.antaranews.com