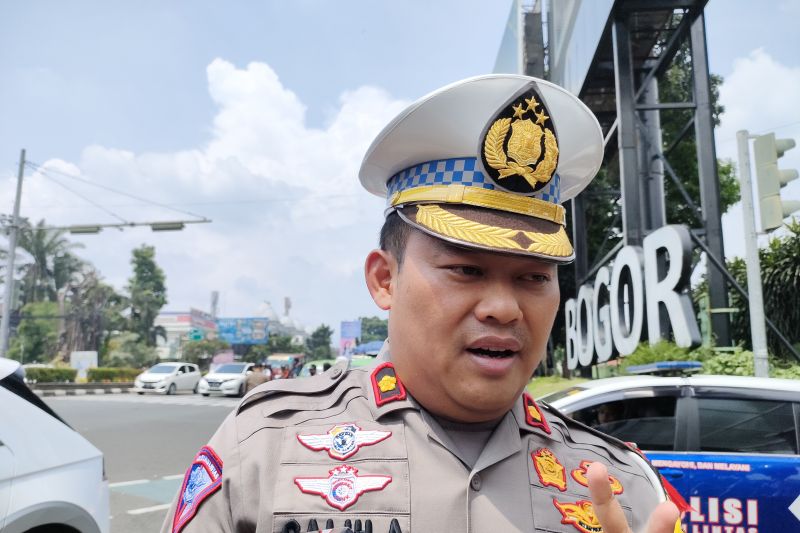 The implementation of traffic engineering for the construction of the widening of the Otista Bridge is planned to begin Monday (1/5) next week.
Bogor City (Rifyu.com) – The Traffic Unit (Satlantas) of Bogor City Police, West Java Regional Police is preparing to implement traffic engineering for the construction of the widening of the Otista Bridge which is planned to start on Monday (1/5) next week.
"Two lanes will be made in Pajajaran, the second is Surya Kencana, which will reverse direction, the third is the Amaris (Hotel) route, which is usually the exit point to the entry point," said Head of the Bogor City Traffic Police, Kompol Galih Apria, when interviewed at the Baranangsiang Integrated Service Post, Bogor. , Wednesday.
Kompol Galih said that overall traffic is expected to be normal with as simple a diversion as possible.
The Bogor City Government has announced that the construction auction for the widening of Jalan Otista worth IDR 49 billion has been completed and will be held on May 1, 2023.
Previously, through budget assistance from the Provincial Government of West Java, land acquisition for residents in the vicinity had been completed reaching IDR 52 billion.
Bogor Mayor Bima Arya together with Bogor City Police Chief Kombes Pol Bismo Teguh Prakoso have conveyed plans to start widening the bridge will take place after the 2023 Eid holiday.
"We hope, because the 1st is a red date, a holiday, we hope that we can do the engineering on the 1st afternoon or the 2nd. The important thing is when there is a new density we will divert it," said Galih.
He conveyed that currently the Bogor City Police Traffic Unit is still making preparations, such as the red light network which has not yet been completed, including the barriers which will also be ready in the near future.
"When the transfer facilities are ready, we will transfer them. Before that, it is risky to carry out transfers," he said.
Kasatlantas also explained that in diverting the flow of vehicle traffic over the next nine months for the construction of the Otista Bridge, there is a possibility that there will be a density of vehicles at certain points that need to be anticipated, especially at the Kujang Monument, so that later it will be made in two directions.
"Those from the direction of Bangka can turn left directly without going through a red light. However, the first faucet is for vehicles exiting the toll road, turning right, all will line up from the red light," he said again.
He also stated that the red light at Tugu Kujang and the red light at Amaris will be at the same time, all green or all red and yellow to avoid congestion of vehicles.
Likewise other points such as Simpang Batutulis, then Aut Alley on Jalan Suryakencana access and Pasar Cumpok there will be traffic control officers stationed there to monitor the one-way engineering is running well.
"Definitely (the Batutulis Intersection has traffic congestion). Moreover, we will make Gang Aut a one-way CB, of course even though the one-way CB places very important personnel at that point," said Galih Apria.

Also read: Korlantas Polri patrols the traffic flow of the Puncak Bogor tourist spot
Also read: Korlantas Polri applies traffic engineering to the peak of Bogor
Reporter: Linna Susanti
Editor: Budisantoso Budiman
COPYRIGHT © BETWEEN 2023
source: www.antaranews.com