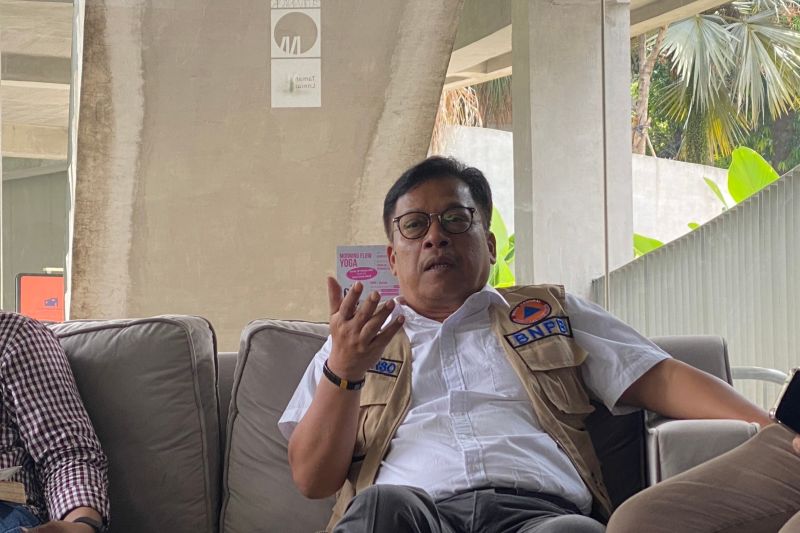 Jakarta (Rifyu.com) – The National Disaster Management Agency (BNPB) said that preparedness in dealing with a disaster can be well formed if the community understands the distribution map of each type of disaster based on the area.
"We have mapped out which areas are prone to flooding, which are drought, which are earthquakes, which are earthquakes and tsunamis, they are different so this needs to be understood by all people," said BNPB Director of Preparedness Pangarso Suryotomo in the Indonesian-style Disaster Preparedness Talkshow in Jakarta, Sunday .
Pangarso stressed that with regional characteristics that differ from one another, Indonesia must become a disaster-prone country. This difference requires people to face different types of disasters.
Based on the disaster mapping made by BNPB, at least out of 74 thousand villages in Indonesia, 47 thousand of them are prone to earthquakes, 5,744 are prone to earthquakes and tsunamis and 2,700 others are in mountain areas.
Unfortunately, the disaster mapping is considered not fully understood, because people still tend to panic when they hear news related to disasters.
"We are still talkative, for example there is a potential for a tsunami in an area, the information is spread everywhere. Even though our position is in Jakarta and it is impossible for the tsunami to reach here. But there was talk that let's evacuate, there was a tsunami," he said.
According to him, this behavior proves that the community has not been able to understand the disaster map as well as the characteristics of the environment where they live. Therefore, the government needs to find a more massive way, so that people can clearly understand the importance of being prepared and resilient to face disasters.
One of them is utilizing the media in the form of making short films related to disaster conditions in Indonesia. For example, in 2022, Indonesia experienced at least 3,544 natural disasters, of which 92 percent were hydrometeorological disasters due to climate change.
In this narrative, the government can develop an understanding that hydrometeorological disasters cause people to have to face disasters in the form of floods, landslides, tornadoes to extreme weather.
Also read: BNPB holds disaster preparedness in anticipation of the peak of the dry season and the rainy season
Pangarso added that to change this talkative attitude, the government could also work together to create jargon or introduce a short way to be prepared for disasters, which was integrated with the people's daily culture so that it was easier to understand.
"In the past, we introduced not to throw garbage carelessly, it will flood later. That's what is always taught in school, it can be a light socialization that can really hit our future generations," he said.
In these ways, he said, the government could mobilize all parties, especially the younger generation, to get involved and be part of pentathelic cooperation in every policy implemented.
These efforts can also foster a sense of awareness and readiness in protecting oneself from disaster risks.
"The climate issue is important. That's why we need to act especially with Disaster Preparedness Day, through its sub-themes which raise the issue of Increasing Village Resilience, Reducing Disaster Risk. Later it is hoped that everyone will talk about being prepared to be safe, ready to talk about climate, schools can also be religion," he said.
Also read: Head of BNPB ensures disaster preparedness ahead of the G20 Summit
Herald: Hreeloita Dharma Shanti
Editor: Triono Subagyo
COPYRIGHT © BETWEEN 2023
source: www.antaranews.com