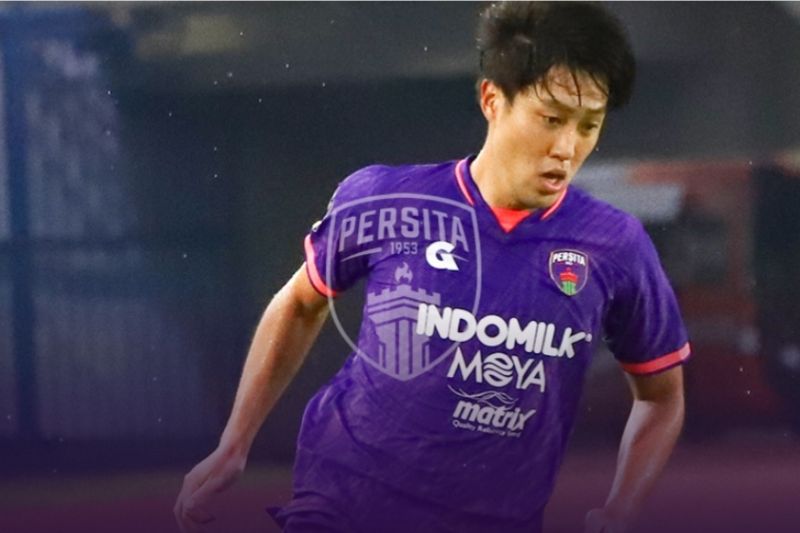 Jakarta (Rifyu.com) – Midfielder Bae Sin Yeong revealed his target with Persita Tangerang in the Indonesian League 1 competition next season.
Quoted from the club's official website on Sunday, after it was confirmed that he would extend his contract for the next season, Bae said he was happy and proud to be back at Persita Tangerang.
The South Korean player said he wanted to perform better than the previous season, but the interests of the team would be his top priority.

 


"I always want to give my best for the team to win and become a useful player for the team," said Bae.
"Of course personally I want more in scoring and assists for next season. But winning and team goals are the main thing."
The certainty that he will defend Persita Tangerang next season means that the 30-year-old player will spend his third year defending the Cisadane Warriors banner.
The player from Gimcheon, South Korea, also expressed his gratitude to the management of Persita Tangerang who still have faith in him.
Currently Bae is returning to South Korea for a vacation with his family and he can't wait to be able to appear in front of Persita fans at the Indomilk Arena.
"I am very happy and grateful to the management for still trusting me for next season," said Bae.
"One of the reasons the players and I appeared extraordinary on the field was because of the support of Persita fans. So I can't wait to be able to play in front of them again," he concluded.
In the Indonesian League 1 last season, Bae Sin Yeong played 32 matches and scored three goals and four assists.
This record is slightly better than the previous season with Persita Tangerang, where he appeared in 32 matches and scored two goals each and assists.
Also read: Bae Sin Yeong is grateful to be able to record 50 appearances with Persita

Also read: Persita Tangerang destroys Persib Bandung four goals without reply
Preacher: Aldi Sultan
Editor: Roy Rosa Bachtiar
COPYRIGHT © BETWEEN 2023

source: www.antaranews.com