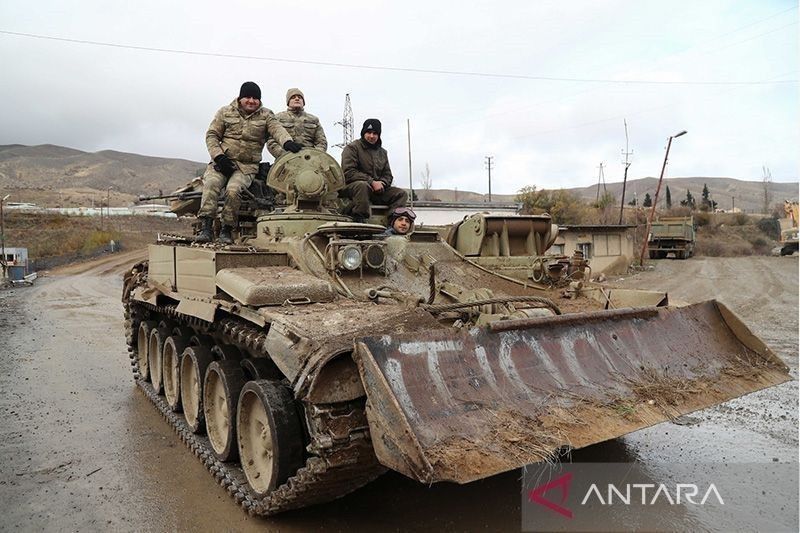 MOSCOW (Rifyu.com) – The Foreign Ministry of Armenia said on Saturday that Armenia and Azerbaijan will hold talks in Washington on Sunday (30/4) to discuss efforts to normalize relations between the two countries.
Tensions between the two countries have boiled over again over the issue of the Nagorno-Karabakh region, for which an envoy from Russia was sent in 2020 to stop territorial disputes between Armenia and Azerbaijan since their first conflict in 1991, after the collapse of the Soviet Union.
The mountainous region is recognized by the global community as part of Azerbaijan, but many ethnic Armenians live there.
"From April 30, Armenian Foreign Minister Ararat Mirzoyan will be in Washington DC for a working visit. Further discussions for an agreement on the normalization of relations between Armenia and Azerbaijan are scheduled," Armenian Foreign Ministry spokesperson Ani Badalyan said on his Facebook page.
Azerbaijan has not immediately confirmed the meeting.
Despite efforts to mediate between them for years, Armenia and Azerbaijan have yet to reach a peace agreement and resolve issues such as demarcating the borders and returning prisoners.
On Sunday (23/4), Azerbaijan set up a checkpoint on the road leading to Karabakh, namely in the Lachin corridor.
Armenia views the action as a gross violation of the 2020 ceasefire.
Source: Reuters
Also read: Russia warns Armenia not to recognize ICC jurisdiction

Also read: Three Azerbaijani soldiers were killed in an attack by Armenian troops

Also read: Azerbaijan condemns Armenia's attempts to manipulate the situation in Karabakh
Translator: Mecca Yumna
Editor: M Razi Rahman
COPYRIGHT © BETWEEN 2023
source: www.antaranews.com