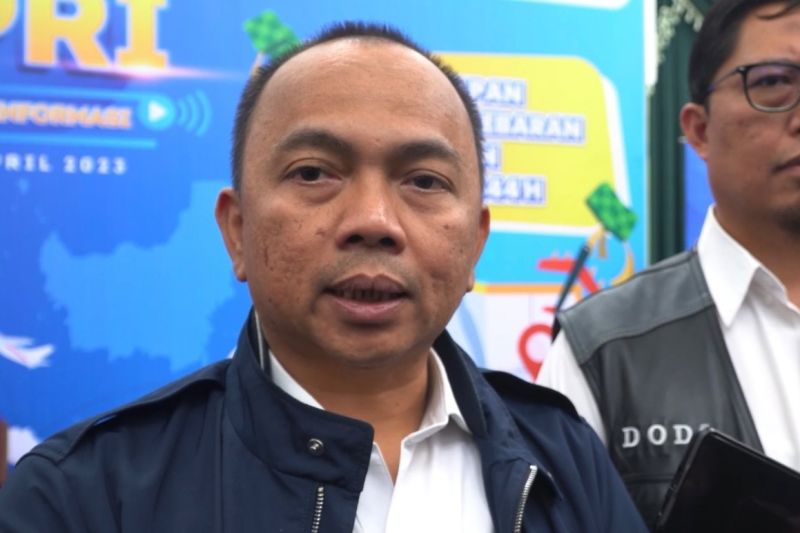 Traffic engineering in the form of a "one way" piece was also carried out on Jalan Nagreg, Bandung, Limbangan, and Cihuni, Garut Regency
Bandung (Rifyu.com) –
The Department of Transportation (Dishub) of West Java Province (West Java) has prepared a 1444 Hijriah/2023 Eid (Idul Fitri) reverse flow traffic engineering in the West Java region to anticipate a surge in vehicle volume during the Eid backflow momentum.
"In anticipating a spike in traffic volume, several traffic engineering schemes have been implemented, such as those carried out in the Puncak-Gadog area, a situational open-close scheme has been implemented," said the Head of the West Java Transportation Agency, A Koswara Hanafi, when contacted in Bandung, Tuesday.
Traffic engineering in the form of a "one way" piece, he said, was also carried out on Jalan Nagreg, Bandung, Limbangan, and Cihuni, Garut Regency
"Traffic engineering is carried out when vehicles from Bandung or to Bandung have an unequal traffic volume. This effort is made to break down traffic congestion," he said.
His party also advised residents who will return to their homes after carrying out homecoming in their hometowns to remain careful when traveling.

"All road users are expected to be patient and continue to prioritize driving safety," he said.
He said the volume of returning vehicles had not yet experienced a significant increase, several routes in West Java were still observed to be busy.
He said the monitoring team had checked several points of the return route in West Java, but the increase was still not significant.
Reporter: Ajat Sudrajat
Editor: Andi Jauhary
COPYRIGHT © BETWEEN 2023
source: www.antaranews.com