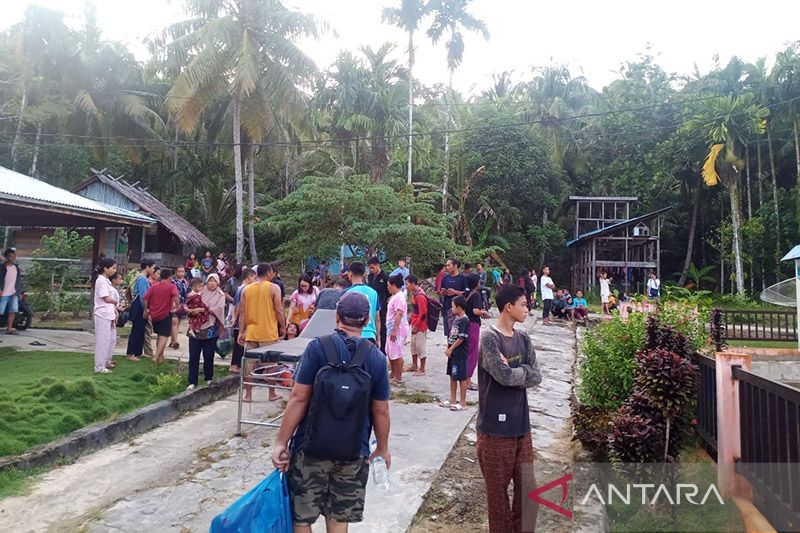 Padang (Rifyu.com) – An earthquake with a magnitude of 6.1 rocked the Mentawai Islands Regency, West Sumatra Province, on Sunday at 04.17 WIB with the epicenter located at sea or 177 kilometers northwest of the Mentawai Islands.
Quoting from the official website of the Meteorology, Climatology and Geophysics Agency (BMKG), Sunday, the earthquake was at a depth of 19 kilometers or to be exact 0.94 South Latitude and 98.38 East Longitude.
Also read: An earthquake with a magnitude of 6.1 occurred in the Mentawai Islands in West Sumatra
The earthquake, which was centered on Sikerei Earth, was also felt by people from Siberut, Padang City, Payakumbuh City to West Pasaman Regency.
Previously, the BMKG also recorded earthquake activity at 00:09 WIB with a magnitude of 5.9. It is known that the earthquake was centered 173 kilometers southeast of South Nias.
The earthquake which had a depth of 40 kilometers was also felt by people in several areas, namely Siberut, West Pasaman, Pariaman City, Padang Pariaman Regency, Padang City, Padang Panjang City and Tello Island.
Also read: BMKG: Mentawai Islands M 6.1 earthquake followed by 4 aftershocks
Also read: The M 6.2 Mentawai Islands earthquake caused residents to flee
Reporter: Muhammad Zulfikar
Editor: Endang Sukarelawati
COPYRIGHT © BETWEEN 2023
source: www.antaranews.com