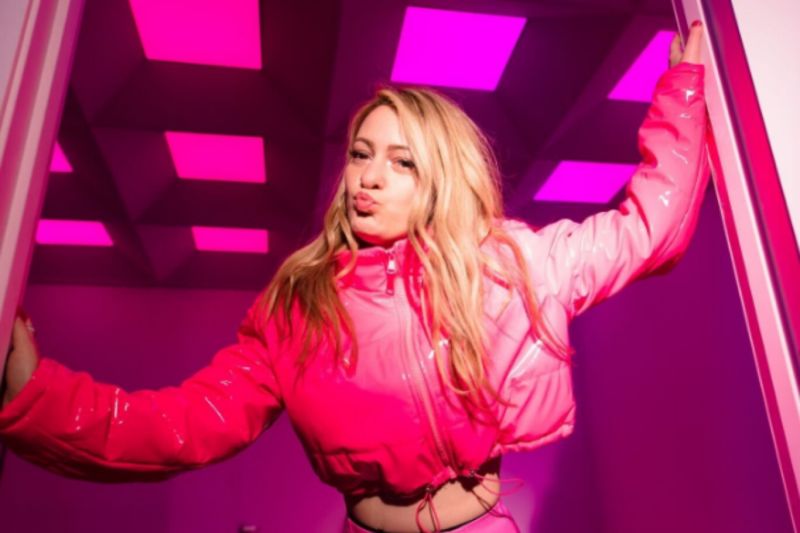 Jakarta (Rifyu.com) – Soloist Scene Queen refuses to be silent and chooses to speak loudly through single the latest one is titled "18+" with a message against sexual harassment and manipulative behavior of the perpetrators in the music industry that he is involved in.
"I purposely wrote the lyrics to '18+' and hoped that it would become controversial. My mission was to make this song not just a personal appeal, but a subject for debate in the widest possible scene. For example about which band I'm annoyed with or which lyrics are troubling, "Scene Queen said through written information, Tuesday.
The singer whose real name is Hannah Collins is often identified as a musical artist who carries feminism as the central theme of her works on the album "Bimbocore Vol.2". Through his latest work, Scene Queen seeks to address a theme that, according to him, has rarely been discussed in the music industry in the last ten years.
"I left the music scene around 2015 because I didn't feel that there was a safe space for women. At that time, I vowed that when I returned, I had to carry out what was my mission until this feeling of security was realised," said Scene Queen.
Read also: Harvey Weinstein sentenced to 16 years in prison for rape
Past single "18+", the 25-year-old singer considers sexual predatory behavior something that has been happening in the music scene for years and is still happening today.
"If I keep waiting for the right time and the easiest way to start a conversation, then I will never get that opportunity," said Scene Queen.
Since teasersit was released online a few weeks ago, single "18+" has been watched by more than millions of listeners around the world who are attracted by the uniqueness of Scene Queen. She often appears in shades of all pink and at the same time becomes very frontal shouting out misogynistic lyrics wrapped in emo-metal music.
A portion of the net proceeds from sales of "18+" will be donated by Scene Queen to the Rape non-sexual violence organization, Abuse & Incest National Network (RAINN).
Also read: KemenPPPA supports the campaign against sexual harassment in public transportation
Also read: Here's how to prevent children from becoming victims of sexual abuse
Also read: Psychologists warn that sexual harassment can also happen to men
Also read: Parents are asked to build communication to prevent children from becoming victims of abuse
Reporter: Ahmad Faisal Adnan
Editor: Natisha Andarningtyas
COPYRIGHT © BETWEEN 2023
source: www.antaranews.com