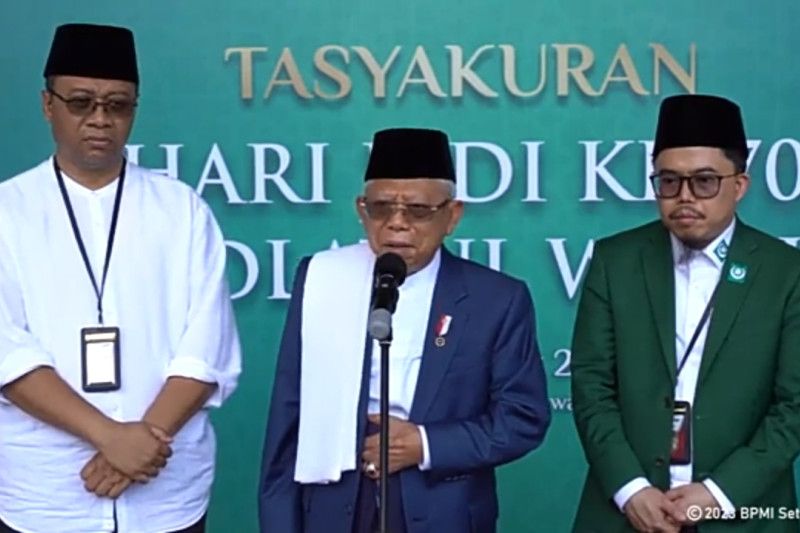 Jakarta (Rifyu.com) – Vice President Ma'ruf Amin emphasized the need for transparency or openness in the acceptance of state university students (PTN) to prevent bribery or corruption.
"Indeed, what must be done is transparency, then one more thing is supervision, transparency, yes," said the Vice President in West Nusa Tenggara, Friday, answering the question of the existence of a number of PTN rectors who were involved in the bribery case of PTN student admissions.
Previously, the Chancellor of the University of Lampung (Unila) Karomani (now removed) was prosecuted for being involved in a bribery case for new student admissions.
Also read: Three Vice Chancellors of Unila became witnesses for the three defendants in the bribery case
Read also: Chancellor denies SPI funds flowing to three Unud staff
In addition, the Chancellor of Udayana University (Unud) I Nyoman Gde Rifyu.com, was also named a suspect in the alleged corruption of Institutional Development Donations (SPI) for new students of independent selection.
Vice President Ma'ruf Amin conveyed that regulations to prevent such bribery already existed, for example regulations for civil servants.
"In my opinion, the regulations already exist, how about a civil servant, what rules must be accepted and so on, I think they already exist," he said.
However, he emphasized the need for commitment in implementing these regulations.
"Of course, yes, commitment to implementation, and supervision and law enforcement, I think that's clear. So I think that's what needs to be upheld," he said.​
Herald: Rangga Pandu Asmara Jingga
Editor: Chandra Hamdani Noor
COPYRIGHT © BETWEEN 2023
source: www.antaranews.com