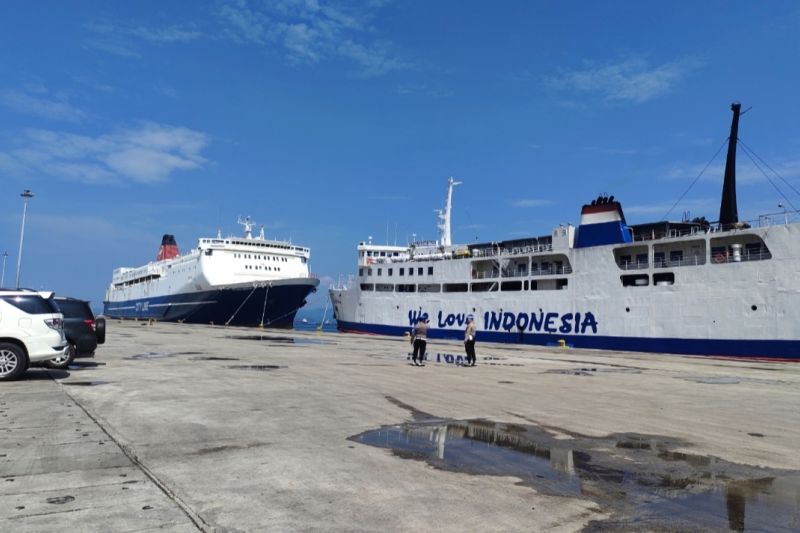 the local government continues to push for this Panjang Port to become a regular crossing
Bandarlampung (Rifyu.com) – The Lampung Province Transportation Agency (Dishub) said that Panjang Port will focus on being used to transport motorbike travelers during the 2023 Eid homecoming period.
"Indeed, after last year it became an alternative ferry when going home, the local government continues to push for this Long Port to become a regular crossing," said Head of the Lampung Province Transportation Agency Bambang Sumbogo in Bandarlampung, Saturday.
He said that currently the crossing route from the Panjang Port to Ciwandan Port in Cilegon is regularly available, and during the Idul Fitri 1444 H homecoming period, travelers will return.
"Later on the Panjang Port – Ciwandan Port route, priority will be given to transporting motorcycle and truck travelers," he said.
He continued for port operations in the transportation of homecomers, based on the latest schedule for motorbikes it would last four days to one day before Idul Fitri.
Also read: Lampung will soon build an exit toll to the Panjang Port
"It is estimated that there will be a large number of motorbike travelers, so until D-1 there will still be crossings. As for the trucks, it will be seven days before Eid because there will be restrictions on the transportation of goods during rush hour, so they will be diverted to Panjang Port," he said.
He explained that the crossing route besides Panjang Port – Ciwandan Port also has an additional route, namely Bakauheni Port – Ciwandan Port.
"So later there will be Panjang Port -Ciwandan Port and another Bakauheni Port -Ciwandan Port, this will help make the crossing run smoothly," he added.
According to him, to prepare for Lebaran transportation there will also be an additional crossing volume with the operation of ASDP's assistance ships.
"So later the volume will be added, besides those currently operating routinely, ships from ASDP will be added, and maybe from Pelni like last year," he said again.
Also read: Panjang Port is ready to support the smooth operation of Christmas and New Year transportation
Also read: Minister of BUMN: Panjang Port is an alternative for smooth logistics
Also read: 9,830 travelers leave for Java via Panjang Port
Preacher: Ruth Intan Sozometa Kanafi
Editor: AgusSalim
COPYRIGHT © BETWEEN 2023
source: www.antaranews.com