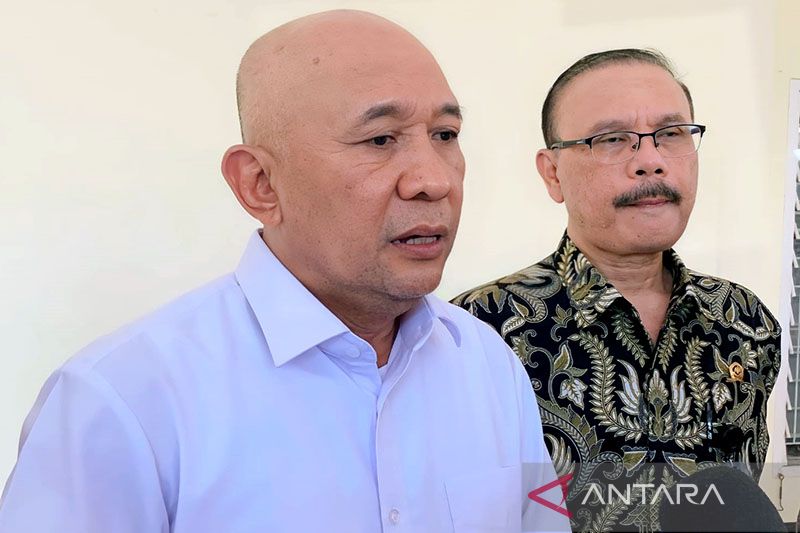 The practice of illegal import of used clothing could destroy the national clothing and footwear industry and the fate of 1 million workers.
Jakarta (Rifyu.com) – The Minister of Cooperatives and Small and Medium Enterprises (Menkop UKM) Teten Masduki said the practice of illegally importing used clothes could destroy the national clothing and footwear industry and the fate of 1 million workers.
"If this sector is disrupted, many people will lose their jobs. Because in 2022, the proportion of the workforce working in the textile and textile product (TPT) and footwear industries in large and medium industries (IBS) accounts for 3.45 percent of the total labor force. There are 591,390 MSME actors running the clothing business and absorbing 1.09 million workers," said Teten, in Jakarta, Monday.
Not only that, the rampant activity of illegal imports of used clothing in Indonesia can also disrupt state revenues.
According to BPS Statistics in 2022, the Manufacturing Industry sector contributes 18.34 percent of the Gross Domestic Product according to the business field at current prices, with the TPT Manufacturing Industry contributing the most, namely Rp. 201.46 trillion or 5.61 percent of GDP.
Meanwhile, the manufacturing sector and the leather goods and footwear processing industry contributed IDR 48.125 trillion or 1.34 percent of the processing industry's GDP.
Teten emphasized that this activity could also cause Indonesia to be flooded with textile waste.
In 2022, based on data from SIPSN (National Waste Management Information System) KLHK, textiles contribute around 2.54 percent of the total national waste based on the type of waste with an estimate of 1.7 thousand tons per year.
Teten Masduki said illegal imports of used clothing were still rife in Indonesia.
Evidently, from 2019 to December 2022, the Customs office through the enforcement office in Batam has taken action against 231 illegal imports of used clothing. Not to mention the hundreds of actions taken by the Customs and Excise Supervision and Service (KPPBC) in various regions.
To encourage the TPT business, the government has also presented many programs, one of which is the Proud Made in Indonesia National Movement which has been carried out since 2021 in each province in turn, mainly displaying textile products, fashion and other creative industry products.
The government also presented an affirmative policy, an allocation of 40 percent of spending on goods/services from ministries/agencies for procurement by MSEs and Cooperatives including clothing and footwear as well as SOE spending through the SOE Digital MSME Market (PaDi) with a transaction value of IDR 22 trillion in 2022.
"We want to make MSME players the hosts in their own country. We want every citizen to be proud of buying and using MSME products," said Teten Masduki.

Also read: Hippindo supports stopping the import of illegal used clothing
Also read: The textile association asks for interest relief on the import of used clothes
Reporter: Kuntum Khaira Riswan
Editor: Budisantoso Budiman
COPYRIGHT © BETWEEN 2023
source: www.antaranews.com