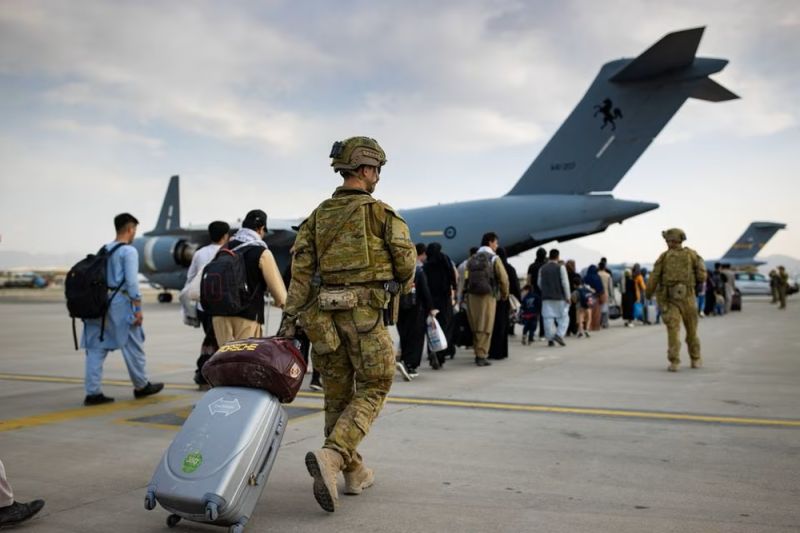 SYDNEY (Rifyu.com) – Australian authorities said Monday they had arrested a former soldier for allegedly killing an Afghan civilian while stationed in the country with Australian defense forces.
The 41-year-old is expected to be charged with war crimes homicide which carries a maximum sentence of life imprisonment, the Australian Federal Police said in a statement.
A four-year investigation in 2020 found that Australian special forces were suspected of killing 39 unarmed detainees and civilians in Afghanistan.
The investigation also revealed that senior commanders reportedly forced junior soldiers to kill defenseless prisoners to prepare them for "bloodshed" in battle.
Following the report's recommendations, 19 members and former members of the Australian military were then referred to special investigators, who will determine whether there is sufficient evidence to warrant prosecution.
Australia was part of a NATO-led international force that trained Afghan security forces and battled the Taliban for two decades after Western troops ousted the armed group from power in 2001.
More than 39,000 Australian troops have served in Afghanistan and 41 of them have died.
Source: Reuters
Also read: 3,500 Afghan refugees arrive in Australia
Also read: Australia halts evacuation following attack in Kabul
Translator: M Razi Rahman
Editor: Anton Santoso
COPYRIGHT © BETWEEN 2023
source: www.antaranews.com