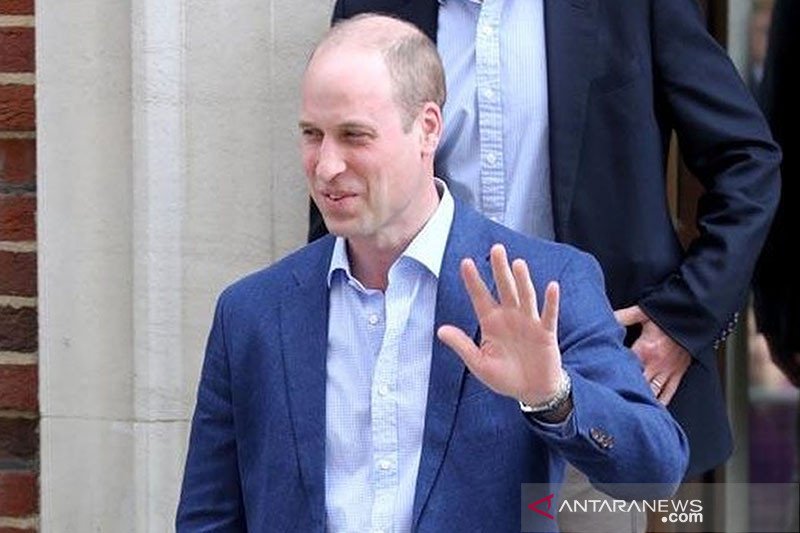 London (Rifyu.com) – Prince William paid an impromptu visit to Poland on Wednesday (22/3) to thank British and Polish soldiers for continuing to assist Ukraine, as well as interact with Ukrainians forced to flee because of the war.
In the agenda of his first visit, the heir to the throne of the British Empire visited the city of Rzeszow in southeastern Poland to meet Polish Minister of Defense Mariusz Blaszczak and talk with British and Polish soldiers stationed there.
The British troop deployment in Poland is part of a NATO operation to reinforce its eastern flank following Russia's invasion of Ukraine last February.
Prince William's unannounced visit took place under heavy guard. The prince's spokesman stated that William really wanted the agenda to be carried out, especially after he had asked for it directly.
"I'm here because I want to personally thank the Polish and British soldiers who continue to work in this close and crucial partnership," William said in a statement to local media.
"I also want to pay tribute to the inspiring humanity of the Polish people. You have opened your hearts as many times as your houses have opened," he said.
After the meeting, she will continue her agenda to Warsaw to visit an office building that has been converted as a residence for 300 Ukrainian women and children who fled the war.
Prince William will then visit the Cemetery of the Unknown Hero in the Polish capital to lay a wreath before meeting President Andrzej Duda.
Queen Elizabeth and Prince Philip also laid wreaths at the hero's grave during their state visit in 1996.
"Tomorrow, when I meet President Duda, I will reemphasize the deep ties between our two countries and reiterate my support and gratitude to the Polish people," William said.
The visit, which will be his second after his 2017 trip with Princess Catherine, will end at a local dining hall, where he will meet young Ukrainian refugees starting to settle in Warsaw.
Source: Reuters
Also read: Kate Middleton and Prince William carry out royal Christmas traditions

Read also: William and Kate make royal family life more modern
Translator: Nabil Ihsan
Editor: M Razi Rahman
COPYRIGHT © BETWEEN 2023
source: www.antaranews.com