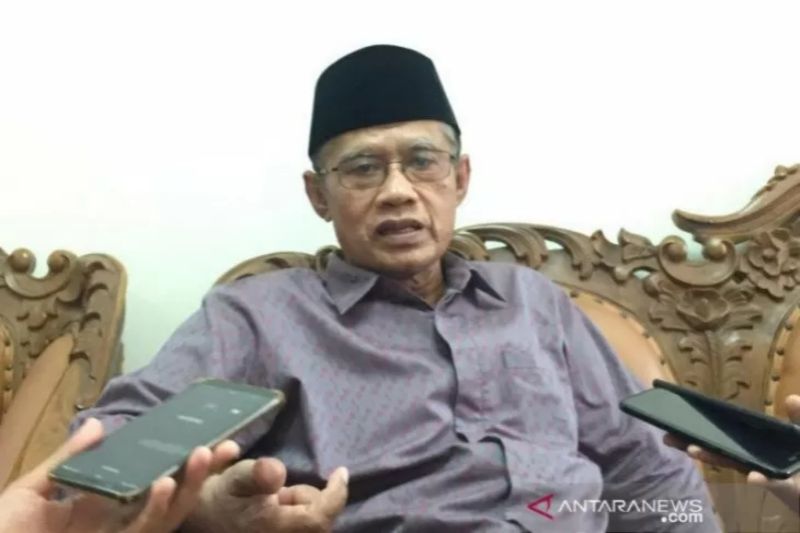 Fasting must give birth to a national social movement that makes Muslims the glue that binds the nation.
Jakarta (Rifyu.com) – PP Muhammadiyah Chairman Haedar Nashir invited Muslims to make the holy month of Ramadan a momentum to strengthen unity and brotherhood.
"Fasting must give birth to a nationalist social movement that makes us Muslims the bonding force of the nation and carriers of peace that prevent conflict," said Haedar in a written statement in Jakarta, Wednesday.
Haedar said that there is no place to store anger for everyone who is fasting and Ramadan also teaches people to live in peace, harmony, unity and brotherhood and self-control, especially from emotions, anger and hatred.
According to him, all forms of quarrels and hostilities must be avoided. Even if there are differences in understanding, people who fast will definitely prioritize peace in resolving differences.
He then mentioned that one of the things that often sparked debate was setting dates for Muslim holidays. This should not be a moment of ridicule and must be passed with tolerance.
"Fasting should make us human beings who are tasamuh, tolerant, and lead to ukhuwah. With tolerance, we live in mutual respect. So, scientists, scholars, preachers, and all, when we encounter differences, we should be more mature and tasamuh," said Haedar.
Every individual Muslim who fasts, he said, must continue to spread good messages accompanied by behavior that upholds ethical and moral values ​​and familiarizes noble character in everyday life.
"Fasting is used as a means to subdue ourselves so that we don't become excessive people because fasting teaches us to learn not to overdo it. The attitude of living in luxury is contrary to the habits and goodness of fasting and religious teachings as a whole," he concluded.
Also read: Haedar: Ramadan is the momentum to build a life full of tolerance
Also read: Muhammadiyah won the PPKM Award from President Jokowi
Reporter: Fianda Sjofjan Rassat
Editor: D.Dj. Kliwantoro
COPYRIGHT © BETWEEN 2023
source: www.antaranews.com