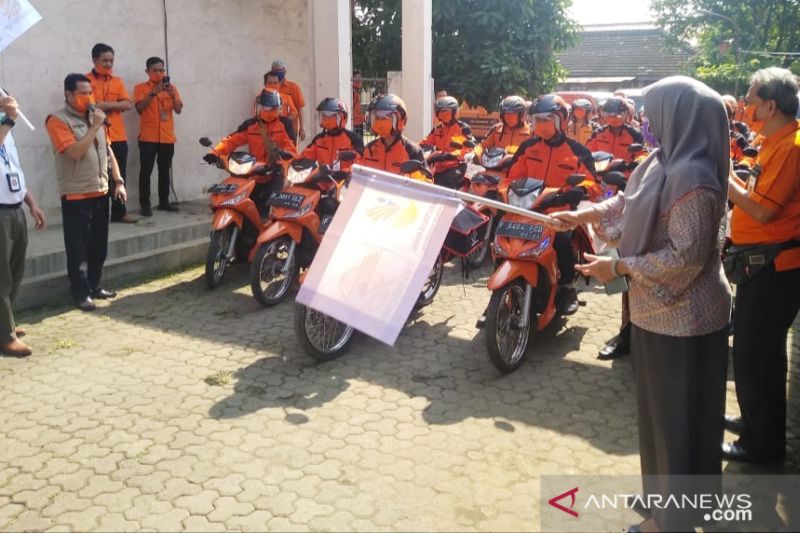 The entire Pos Indonesia fleet will be involved in the distribution.
Jakarta (Rifyu.com) – PT Pos Indonesia is ready to deploy 10,000 logistics vehicles to distribute food social assistance (bansos) to 21.3 million beneficiaries.
"The entire Pos Indonesia fleet will be involved in the distribution. We have more than 10,000, ranging from fuso, trucks, to cars like grand max and more and two wheels," said Pos Indonesia Director of Courier & Logistics Business Siti Choiriana, in Jakarta, Wednesday.
In addition to maximizing the use of the logistics fleet, PT Pos Indonesia also collaborates with other logistics providers to prepare services properly.
"For example with airlines we collaborate with Lion, Garuda, Citilink, including Trigana. If sea ASDP, Pelindo, Pelni. Our land is collaborating with KAI and Damri. So talking about the concept of intra-collaboration, because we alsoleads logistics cluster in BUMN," he also said.
Through optimizing the logistics fleet and the experience of PT Pos Indonesia which has distributed various other assistance, Siti Choiriana, who is familiarly called Ana, guarantees that the distribution of social assistance will reach beneficiaries according to the data provided by the Ministry of Social Affairs. This includes guaranteeing the accuracy of distribution to the 3T areas (Front, Remote and Disadvantaged).
Pos Indonesia also provides access dashboard distribution for all relevant stakeholders, in order to be able to access the latest information regarding the distribution process.
"We once a week it has been distributed to 10 million recipients. One that was confirmed to be sent by the Post was a success, because the Post's reach reached 3T. So, we can be sure that if the person who sent the POS reaches the 3T area, it will definitely be distributed," he said again.
The Ministry of Social Affairs has submitted data on 21,353,000 social assistance recipients who have been recorded in the Integrated Social Welfare Data (DTKS) to receive assistance.
The food social assistance itself is allocated for 3 months ahead of Ramadhan and Eid Al-Fitr in 2023. A total of 10 kg of rice will be distributed to 21.3 million Beneficiary Families, however, for the distribution of chicken meat and eggs social assistance, not all KPM will receive it and only around 2 million KPM will be allocated .

Also read: PT Pos Indonesia helps MSMEs take advantage of digitization
Also read: The Ministry of Social Affairs makes effective distribution of social assistance through PT Pos Indonesia
Reporter: Kuntum Khaira Riswan
Editor: Budisantoso Budiman
COPYRIGHT © BETWEEN 2023
source: www.antaranews.com