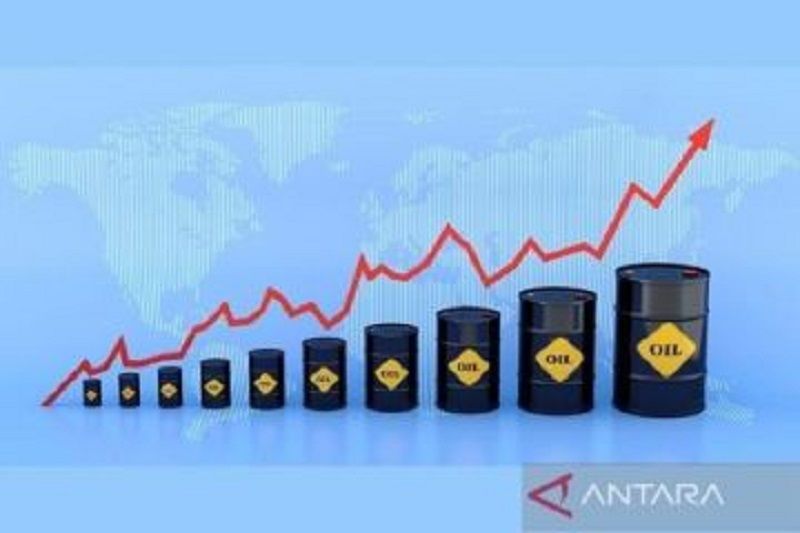 The broad market rally could continue if the Fed softens the tone on rate hikes.
SINGAPORE (Rifyu.com) – Oil prices rose in early Asian trading on Monday morning, after suffering their biggest weekly loss in months, as UBS struck a deal to buy Credit Suisse and some of the world's biggest central banks sought to reassure and stabilize global financial markets.
Brent crude futures rose 35 cents, or 0.5 percent, to trade at $73.32 a barrel by 0007 GMT after posting a loss of nearly 12 percent last week, its biggest weekly drop since December 2022.
US West Texas Intermediate (WTI) crude futures were up 37 cents, or 0.6 percent, to trade at $67.11 a barrel, after suffering a 13 percent decline last week, the most since last April.
Switzerland's biggest bank, UBS announced on Sunday (19/3) evening it would buy the country's number two lender, Credit Suisse, in a historic deal.
Following the announcement, the US Federal Reserve, European Central Bank and other major central banks pledged to increase market liquidity and support other banks.
The Swiss bank deal and the central bank's moves to inject liquidity into the market restored market confidence, resulting in a rally in risk assets, including the crude oil market, said CMC Markets analyst Tina Teng.
"The broad market rally could continue if the Fed softens the tone on rate hikes," he said.
Investors are pricing in a 60 percent probability that the Fed will raise interest rates by 25 basis points by Wednesday (22/3), but some executives are calling on the central bank to pause its monetary policy tightening for now, but be prepared to resume rate hikes later.
A slowdown in rising interest rates could put pressure on greenbacksmaking dollar-denominated commodities more affordable for holders of other currencies.
Separately, Goldman Sachs cut its forecast for Brent crude after prices plunged, due to banking and recession worries.

Also read: Oil prices slip, global growth worries persist
Also read: Oil prices fall in Asia pressured by China's forecast of moderate growth
Translator: Apep Suhendar
Editor: Budisantoso Budiman
COPYRIGHT © BETWEEN 2023
source: www.antaranews.com