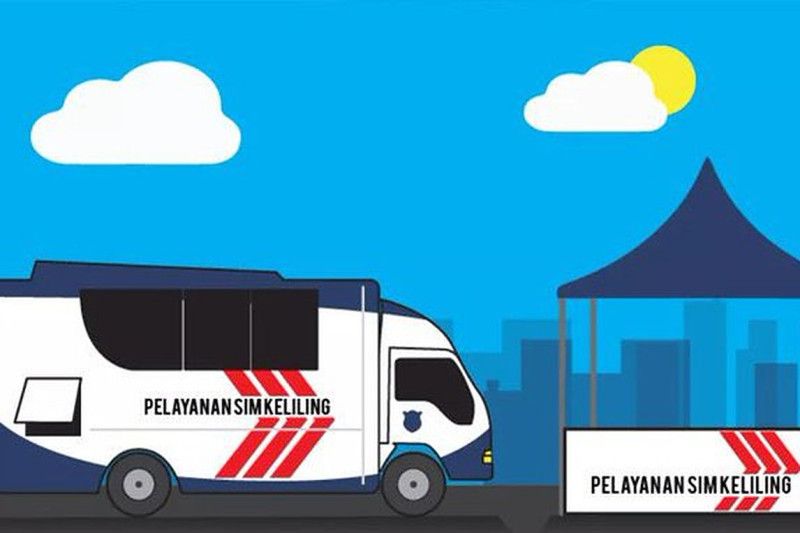 Jakarta (Rifyu.com) – The Traffic Directorate (Ditlantas) of the Polda Metro Jaya is again presenting mobile SIMs in DKI Jakarta Province, Monday, from 08.00 to 2 in the afternoon or 14.00 WIB.
Through the Twitter account of the Traffic Directorate of Polda Metro Jaya, the officer informed the location of the Mobile SIM, namely Grand Cakung Mall (East Jakarta)Kalibata Trilogy Campus (South Jakarta), Citraland Mall (West Jakarta), Plumpang Koja Gas Station Depot Post (North Jakarta) and Banteng Field Post Office (Central Jakarta).
Before visiting this service, SIM holders are advised to prepare a number of requirements, starting from the original KTP and SIM along with photocopies, filling out the application form and taking a medical test and psychological test at the outlet location.
The Mobile SIM service can only extend valid SIMs for certain groups, namely valid SIM A and SIM C.
For SIMs that have expired, the SIM owner must apply for a new SIM at a location determined by the police.
Regarding renewal fees, according to Government Regulation (PP) Number 60 of 2016 concerning Non-Tax State Revenue, it is IDR 80,000 for SIM A extension and IDR 75,000 for SIM C extension.
In addition, the applicant must also prepare a fee of IDR 60,000 for the cost of a psychological test at the location.
As for the type of SIM B, the validity period cannot be extended directly to the Mobile SIM service due to differences in document allocation but must be extended at the SIM Administration Unit (Satpas) office.
Also read: Mobile SIM is available in five locations
Also read: Friday, Mobile SIM outlets open in five locations in Jakarta
Reporter: Abdu Faisal
Editor: Edy Sujatmiko
COPYRIGHT © BETWEEN 2023
source: www.antaranews.com