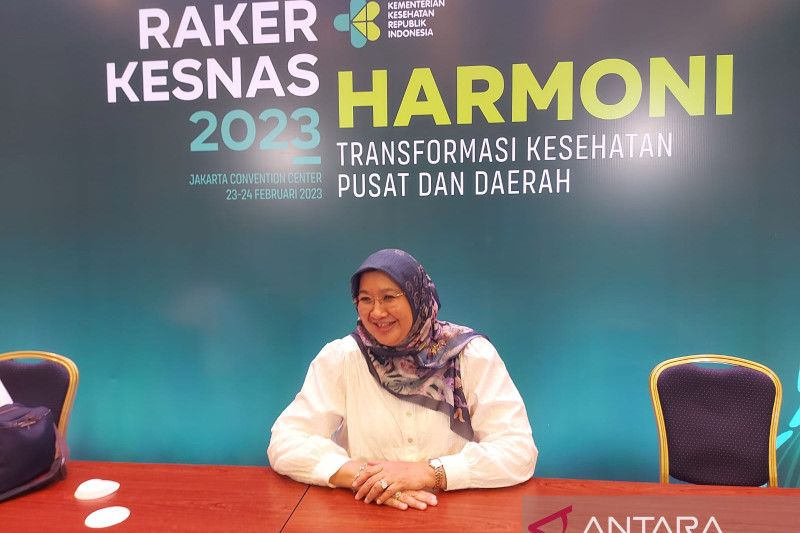 Jakarta (Rifyu.com) – The Indonesian Ministry of Health appealed to parents not to be afraid to include their children in fulfilling the basic immunization program, especially during the fasting month of Ramadan 1444 H/2023 M.
"Actually, children with basic immunizations don't fast. Even though vaccinations don't break fasting, so during the fasting month there are still vaccinations," said the Head of the Communications and Public Services Bureau of the Indonesian Ministry of Health, Siti Nadia Tarmizi, confirmed in Jakarta, Wednesday .
According to Nadia, the basic immunization program in Indonesia has been delayed for the past three years, because almost all health workers are focused on efforts to control the COVID-19 pandemic.
Also read: Ministry of Health: Immunization coverage has dropped during the pandemic, triggering polio outbreaks
As a result, the group immunity that has been built for decades has decreased. Basic vaccination coverage for children in various regions is currently less than 70 percent of the total population.
"At the time before the pandemic, our vaccination coverage reached 80 to 90 percent. Plus there were newborns who had not been vaccinated," he said.
Delay in vaccination is also marked by the status of certain disease outbreaks in a number of regions in Indonesia.
Among them was an outbreak of Polio in Pidie District, Aceh, with three children affected, and an outbreak of Polio in Purwakarta District, West Java, experienced one child.
An outbreak was also established by the Regional Government of Garut, West Java, for Diphtheria. As of February 2023, eight people are in self-isolation, three people are being treated in hospital, and seven people are known to have died.
Nadia said the Ministry of Health was intensifying the dual immunization program, by administering the DPT-HB-Hib-3 immunization vaccine which was given simultaneously with IPV immunization to four-month-old babies.
Also read: The Coordinating Ministry for PMK points out two important roles for immunization
Also read: Ministry of Health: 10 provinces are slow to vaccinate children with diphtheria due to the pandemic
In addition, double immunization also applies to follow-up immunizations, namely the administration of measles-rubella-2 and DPT-HB-Hib-4 immunizations given to children aged 18 months.
Nadia said giving immunizations simultaneously, in the form of two types of basic immunization vaccines, would not cause side effects.
"During the National Children's Immunization Month (BIAN) and School Children's Immunization Month (BIAS) it was conveyed that we could give two types of vaccines simultaneously, and there were no side effects, because they were proven safe. So, there is no need to be afraid, because we it is better to pursue safety, then prevent children from becoming disabled, that is more important," he said.
Reporter: Andi Firdaus
Editor: Endang Sukarelawati
COPYRIGHT © BETWEEN 2023
source: www.antaranews.com