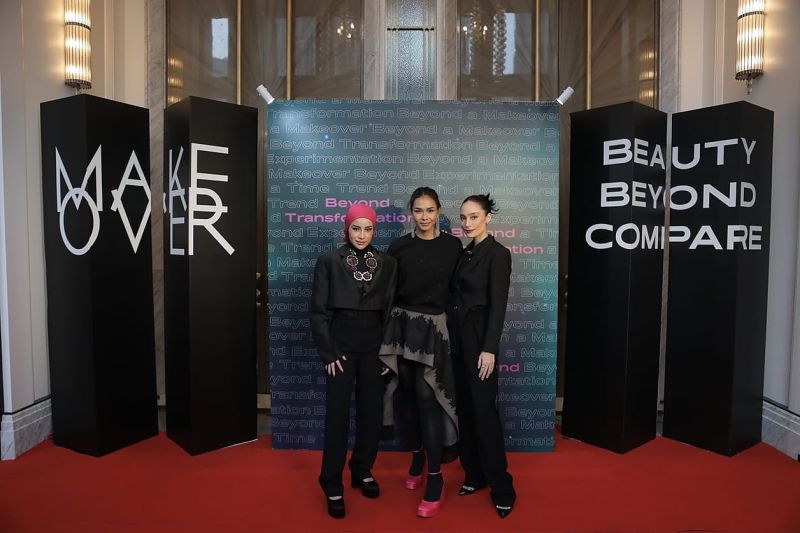 Jakarta (Rifyu.com) – Make Over is now here with a new main hashtag, "Beauty Beyond Compare", as a form of support for women who want to experiment outside their comfort zone.
"Make Over comes with a new proposition to strengthen its position in the cosmetics industry, after previously coming with Beauty Beyond Rules, now Make Over comes with Beauty Beyond Compare. Make Over Beauty Beyond Compare is presented according to the aspirations and needs of consumers and targets market Make Over," said Senior Group Head Make Over Stephanie Lie in his official broadcast, Friday.
"Through tagline Recently, Make Over wants to reach out to women with high standards in life to keep trying something new outside their comfort zone to get extraordinary achievements beyond expectations," he added.
Also read: Make Over launches a lipstick with a "semi-matte" finish
Read also: Make Over presents six colors "nude matte lip cream"
To represent tagline Beauty Beyond Compare, Make Over collaborates with four women with background diverse to become a Beauty Beyond Compare Icon, namely actress Tatjana Saphira, actress Adinia Wirasti, influencer Aghnia Punjabi, and international model Sofiko.
Tatjana Saphira revealed that she was successful in trying to get out of her comfort zone, to dare to appear more true to her true personality bold and explorative different from his previous image.
"As an actress and working in the creative industry who constantly strives to innovate, I realize that we cannot be far from what is called transformation. Inspired by Make Over, which never stops bringing innovation and transformation, I want to be part of this good move by becoming a Make Over Icon of Beyond Transformation," said Tatjana.
On the other hand, Adinia Wirasti also conveyed the same thing. By becoming the Make Over Icon of Beyond A Time-Trend, Adinia wants to invite all women to be themselves completely.
"Beauty Beyond Compare represents a moment when I am sure to step up and do what is in my heart, the belief in the values ​​that I live by, the principles of life that I adhere to without the need to get validation and justification from other people," she explained.
"Being a Make Over Icon of Beyond A Time-Trend, I want to invite all Indonesian women to be who they are, to speak up, get out of their comfort zone, and celebrate life with joy," continued Adinia.
In an effort to support women in experimenting outside their comfort zone, Make Over also has four selected products, including:
1. Make Over Powerstay Matte Powder Foundation
Make Over compact powder with formula foundationgives a matte finish, lasts up to 12 hours and still feels comfortable to use because it is light and blends with the skin.
Equipped with SPF 15 PA/++ protection to protect the skin from exposure to UVA/UVB rays. Medium-high coverage to refine pores and fine lines for flawless looking skin.
2. Powerstay Transferproof Matte Lip Cream
Lipcream transferproof and long lasting that feels light on the lips, lasting up to 14 hours. Made with 3D-PigmentLock technology and a transfer-resistant formula, smudge-resistant no need to re-apply.
3. Make Over Hyperblack Superstay Liner
Eye liner pen delivers intense color with a soft, thin, and flexible brush tip applicator for precise application to create a perfect look. bold And powerful look.
4. Make Over Powerstay 24H Weightless Liquid Foundation
Liquid foundation that gives perfect and smooth results on all skin textures with a matte finish that lasts up to 24 hours. The formula is light and has been proven to last all day long.
Also read: Make Over comes with 20 colors of facial complexion
Also read: Hian Tjen and Make Over participate in Arab Fashion Week
Also read: Make Over collaborates with Hian Tjen to present Empress Glassy Lip Lacquer
Reporter: Lifia Mawaddah Putri
Editor: Maria Rosari Dwi Putri
COPYRIGHT © BETWEEN 2023
source: www.antaranews.com