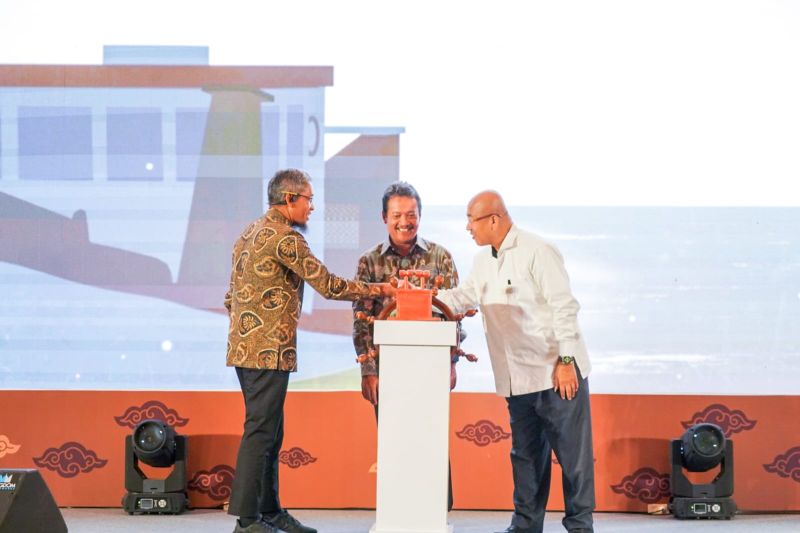 Jakarta (Rifyu.com) – The Ministry of Maritime Affairs and Fisheries (KKP) prepared a derivative regulation from Government Regulation (PP) No. 11 of 2023 concerning Measured Catches of Fish (PIT), one of which is the technical regulation regarding fishing quotas and procedures for calculating them.
"We have to think about what the derivatives are like, what the inputs are like, how to socialize it to regional actors so they can work together with the central government," said Maritime Affairs and Fisheries Minister Sakti Wahyu Trenggono in a written statement received in Jakarta, Monday.
According to Minister Trenggono, the journey from PP No. 11 of 2023 concerning PIT was quite long, about two years before it was finally promulgated on March 6.
Going forward, Minister Trenggono hopes that with quota-based measurable fishing management, fisheries management in Indonesia will get better.
"There are no more complaints, for example about subsidized fuel, subsidized diesel, I hope that in one area, in one fisheries management area (WPP) we already have data, how many fishermen, facilities and infrastructure, later there will only be very rich or prosperous. , poor do not exist," he added.
As previously reported, the Minister of Maritime Affairs and Fisheries Sakti Wahyu Trengono said that the quota-based measured fishing policy (PIT) had been officially promulgated on Monday (6/3).
Measurable fishing programs are needed so that fishery populations are well maintained. Later, said Trenggono, there will be three types of quotas that will be given within the scope of the measurable fishing policy.
The three types of quotas are the amount quota that will be given to fishing actors; quotas are given to local or coastal communities; and quotas for education, training, and hobbies.
Quota-based measurable fishing is one of five blue economy policies promoted by the Ministry of Maritime Affairs and Fisheries.
The other four policies are increasing the area of ​​the marine conservation area; development of marine, coastal and freshwater cultivation; marine plastic waste management; and sustainable management of coasts and small islands.
Also read: Minister of Maritime Affairs: 100 thousand ships operate in Indonesian seas
Also read: Minister Trenggono mentions four marine commodities to be Indonesia's top priority
Reporter: Sinta Ambarwati
Editor: Nurul Aulia Badar
COPYRIGHT © BETWEEN 2023
source: www.antaranews.com