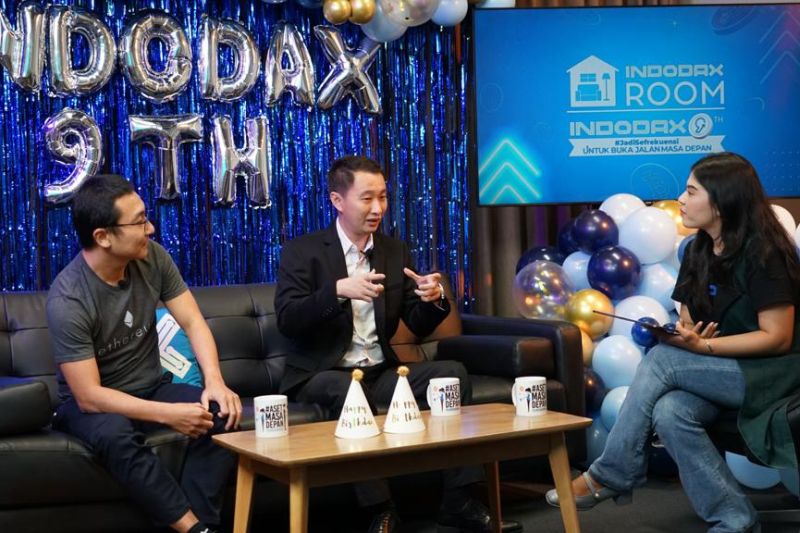 because soon Bitcoin will enter the 'halving day' phase, where this phase will greatly affect the increase in the price of Bitcoin
Jakarta (Rifyu.com) – Indodax CEO Oscar Darmawan views that 2023 is the right momentum to invest in crypto assets such as Bitcoin which will enter the halving day phase.
"For beginner crypto investors who want to invest in crypto this year, I feel that this year is the right year because soon Bitcoin will enter the 'halving day' phase, where this phase will greatly affect the increase in Bitcoin prices," he was quoted as saying from official statement in Jakarta, Thursday.
After the Bitcoin Halving, the BTC price increase will occur slowly and will eventually reach a peak.
After reaching its peak, the price will fall and form a new support position which is usually higher than the previous support position halving.
As an industry player, Oscar suggested that investors need to choose a crypto exchange that is legal and registered with Bappebti, one of which is Indodax.
Apart from that, he also suggested that investors use cold money to invest in Bitcoin.
Also read: Ministry of Trade examines Bappebti maladministration regarding futures exchange licensing
Also read: Indodax: Bitcoin and crypto go up due to the closure of Silicon Valley Bank
"Cold money is money that is not used for daily needs and urgent needs," he said.
Beginner investors need to understand that investing in Bitcoin and other crypto assets carries a high level of risk.
"By using cold money to invest in Bitcoin, investors will not rush to sell if the price is dropping and can maximize the profits they get," explained Oscar.
Oscar also gave tips for investors to do independent research to understand the fundamental and technical conditions of Bitcoin so they can determine when is the right time to buy or sell so they can maximize profits.
"Sometimes what I often meet are lots of beginner investors who are FOMO and just go along to buy without considering the trading plan that has been made," he said.
As additional information, Indodax has an offline counter that can be used by service users for consultations located at the Sudirman DKI Jakarta and Seminyak and Canggu Business Centers in Bali.
DonIndo dax, Bitcoin and other crypto assets can be easily and safely owned by anyone, starting from IDR 10,000.
Based on Indodax's monitoring, the price of Bitcoin on 21 March 2022 at 11.00 of IDR 428 million has increased by 65 percent when compared to the price on 1 January 2023 where the price of Bitcoin is still perched at IDR 260 million.
Also read: GetPlus presents a feature for exchanging reward points to the MiL.k crypto coin
Also read: Indodax says Shiba Inu will release the Shibarium network
Reporter: Sanya Dinda Susanti
Editor: AgusSalim
COPYRIGHT © BETWEEN 2023
source: www.antaranews.com