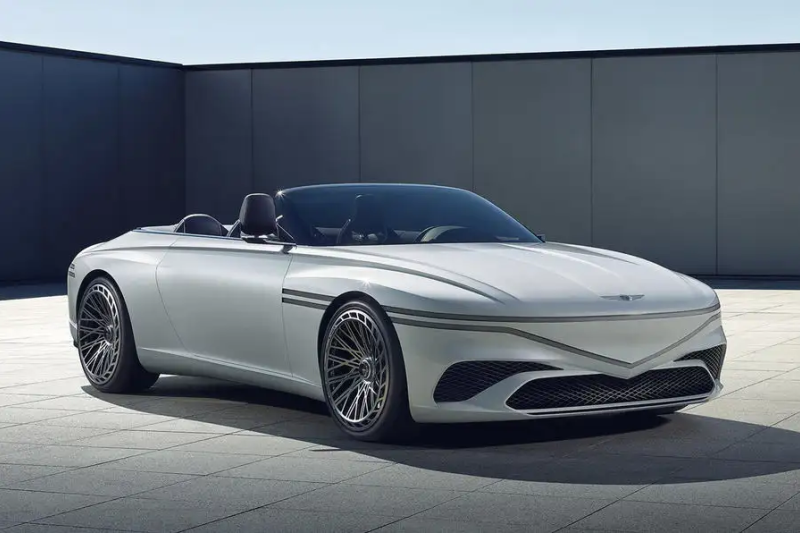 Jakarta (Rifyu.com) – Luxury vehicle maker Genesis will lead the development of high-performance engines from the Hyundai Group, demonstrating a faster version of its car is being developed as it seeks to establish itself as a rival to Audi, BMW and Mercedes.
Genesis head of product planning Mark Choi confirmed that Genesis will lead the development of the high-power combustion engine.
"As a group, we looked at the most efficient way to develop the combustion engine as we approached the electric era, but at Genesis it was clear that we wanted to be different. We can't just carry from our sister brand," said Mark Choi as quoted from autocar.co.uk on Thursday (23/3).
"We wanted to set ourselves apart on the more high-performing side. We're not interested in a high-performance sub-brand or anything like that, but we're talking about developing an 'easy' powertrain – enough power to be fun in all circumstances, and a satisfying luxury experience," he said.
Also read: X Concept represents the future EV Genesis
He said the X Coupé, Convertible and Speedium concepts had received good feedback and were investigating them.
The next step is to decide if it's possible the first time and then feasible.
Talking about feasibility, Design head Sangyup Lee, who spoke of his desire to launch the halo coupe, said that the desired flush shape was not easy to create in a production car, especially around the A and B pillars.
"These are challenging technical details that we need to perfect before we can proceed," he said.
Genesis has committed to launching new electric-only vehicles starting in 2025, creating a lineup of at least six cars thereafter.
But it will continue to offer the existing combustion engine cars from then on, phasing them out only according to different local regulations until 2030, when they will be fully electric.
Genesis has promised to become carbon neutral as a company by 2035.
Also read: Hyundai Motor launches the upgraded Genesis GV60
Preacher: Adimas Raditya Fahky P
Editor: Siti Zulaikha
Copyright © Rifyu.com 2023
source: otomotif.antaranews.com