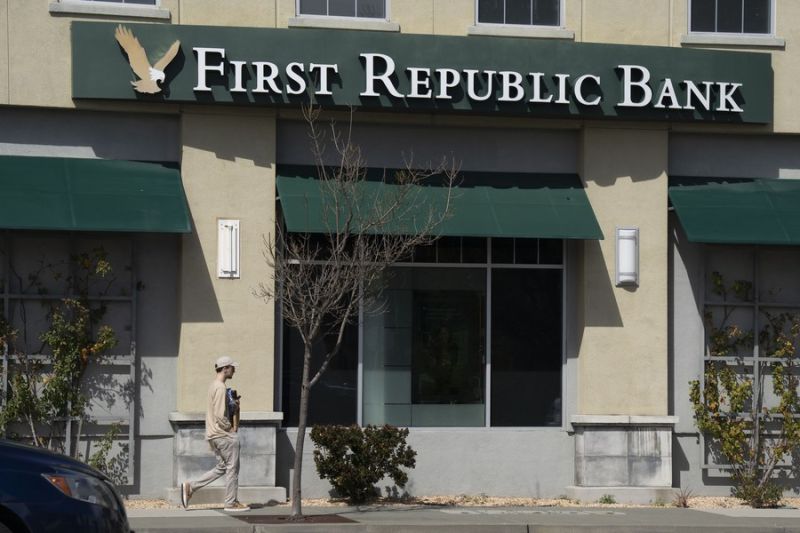 The actions of America's largest banks reflect their confidence in the First Republic and banks of all sizes.
SAN FRANCISCO (Rifyu.com) – As San Francisco-based First Republic Bank's stock price plunged and its credit rating downgraded, 11 major US banks said Thursday (16/3/2023) they would provide a $30 billion rescue fund to First Republic Bank to shore it up.
The funds came from Bank of America, Citigroup, JPMorgan Chase, Wells Fargo, Goldman Sachs, Morgan Stanley, BNY Mellon, PNC Bank, State Street, Truist and US Bank.
"This action by America's largest banks reflects their trust in First Republic and banks of all sizes, and it demonstrates their overall commitment to helping banks serve their clients and communities," said a statement from the bank group.
Also read: Wall St closes higher, First Republic's rescue helps lift banks
The bank's actions reflect their confidence in the country's banking system, the statement said.
"Together, we are deploying our financial strength and liquidity into the larger system, where it is most needed," the statement said.
The announcement comes after the collapse of Silicon Valley Bank and fears that trouble for the banking industry could spread.
The US Treasury Department said in a statement on Thursday (16/3/2023) that the support from a group of major banks was "very welcome, and demonstrates the resilience of the banking system."
Representatives for First Republic Bank declined to comment on its financial health or downgrade of its credit rating, as well as concerns that it could lead more customers to withdraw their deposits, according to a report by The San Francisco Chronicle.
Translator: Apep Suhendar
Editor: Nusarina Yuliastuti
COPYRIGHT © BETWEEN 2023
source: www.antaranews.com