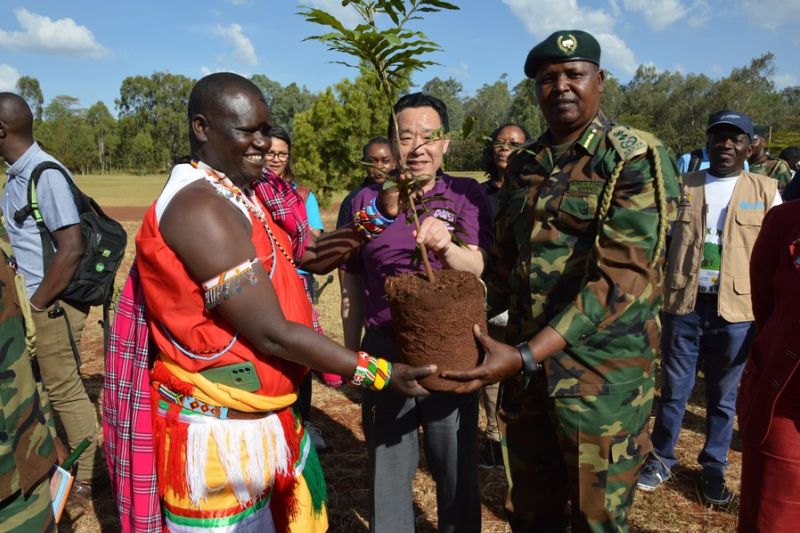 We need to step up and accelerate action, now, and together.
Rome (Rifyu.com) – The role of forests in sustainable development is at the top of the agenda at the International Day of Forests organized by the United Nations Food and Agriculture Organization (FAO), in Rome, Tuesday (21/3).
The 11th edition of International Day of Forests is also being celebrated around the world.
One of the goals of the event is to "ensure healthy environmental and public health" by underlining "how the protection and sustainable management of the world's forest areas needs to be a top priority given their important contribution to livelihoods, nutrition, biodiversity and addressing the impact of the climate crisis," FAO said.
FAO Director General Qu Dongyu called for greater international cooperation to protect the world's forests.
"We need to step up and accelerate action, now, and together," said Qu, former deputy minister of China's Ministry of Agriculture and Rural Affairs.
"We need a strong commitment from governments, international organizations, the public and private sectors, civil society, academia, and each of us individually. We need to increase forest restoration through sustainable forest management that benefits people and the planet," said Qu. .
According to FAO data, nearly 1 billion people globally depend on forests as a source of food and nutrition.
Forests are an important buffer against extreme weather events caused by climate change, as well as absorbing greenhouse gases. In addition, the biodiversity in the forest helps develop disease cures.

Also read: Planting trees helps reduce the effects of global warming
Read also: Global protests against climate change started by Australian students
Translator: Apep Suhendar
Editor: Budisantoso Budiman
COPYRIGHT © BETWEEN 2023
source: www.antaranews.com