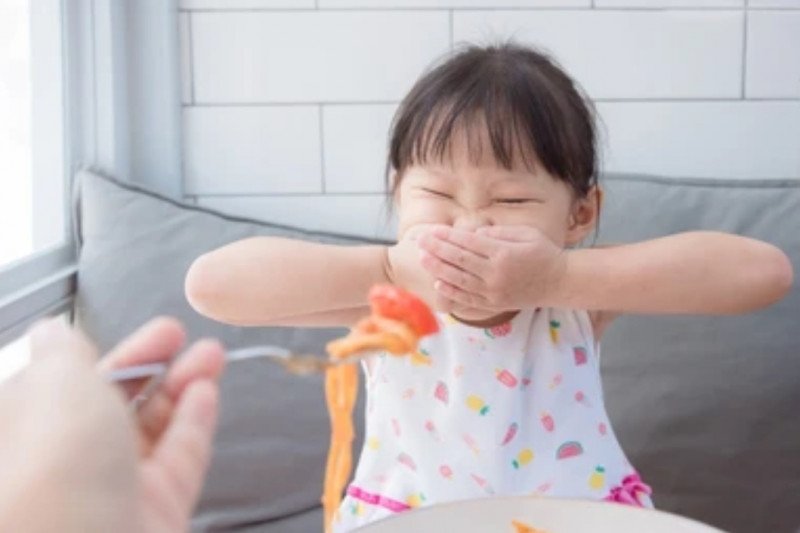 Jakarta (Rifyu.com) – A pediatrician from Cipto Mangunkusumo Hospital (RSCM) dr. Mulya Rahma Karyanti, Sp.A(K), M.Sc. assessing parents can try the method small frequent feeding to overcome toddlers who are difficult to eat and do not gain weight.
When met in Jakarta, Thursday, Mulya explained the method small frequent feeding is to schedule meals every 3 hours a day with small portions and pay attention to nutritional adequacy.
"Mothers must increase their food intake (in toddlers), so, small frequent feeding. Now the input intake is a lot, but outputit's more for activities (because) their children are growing and developing, their brain development is being drained from nutrition, calories. Now the intake is increased every 3 hours of eating," said Mulya.
Also read: Doctors share tips for dealing with children who have difficulty eating
Mulya exemplifies the method small frequent feeding This can be implemented by making a toddler breakfast schedule at 6 in the morning with one glass of cereal or milk. Then, the child will eat again at 9 in the morning with a balanced portion of nutrition on one plate.
Furthermore, the child will eat the main meal again at noon and eat snacks in the afternoon.
Mulya underlined the importance of milk intake in toddlers who have difficulty eating and whose weight doesn't go up. Milk is also good for consumption considering that the nutritional components in it are complete, starting from carbohydrates, proteins, fats, vitamins, to minerals.
If children are still reluctant to eat, Mulya said parents need to provide two choices of types of food or ingredients. In this way, children are expected not to refuse after seeing different food choices.
"Make pleasant dining atmosphere. For example, 'Come on, what kind of bread do you want to eat now, do you want cheese or chocolate'. So give me two choices. Or for example, 'What side dishes do you want'. Or maybe you want the pasta to be mixed with chopped meat or you want it with chicken," said Mulya.
Equally important, he added, make the atmosphere at the dinner table fun so that children are excited to eat the food served. Apart from that, parents also need to implement disciplined meal schedules in the hope that children can appreciate what has been given when they feel hungry.
Also read: Children are picky about food due to mother's habits during pregnancy
Also read: Children with difficulty eating are given special attention to avoid stunting
Also read: Child refuses to eat? Here's a psychologist's advice
Reporter: Rizka Khaerunnisa
Editor: Natisha Andarningtyas
COPYRIGHT © BETWEEN 2023
source: www.antaranews.com