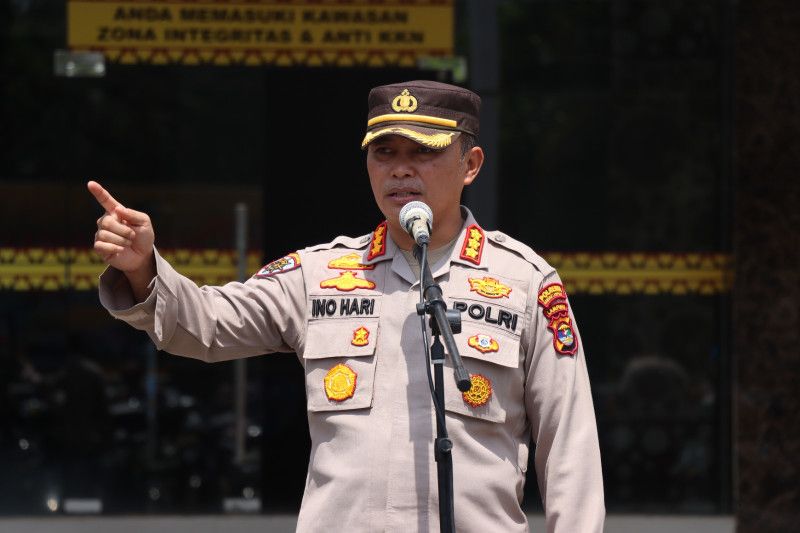 Bandarlampung (Rifyu.com) – The Bandarlampung City Police (Polresta) appealed to the public not to hold "sahur on the road" and also the sarong tradition during the holy month of Ramadan 1444 Hijriah.
"We ask the people of Bandarlampung not to carry out 'suhoor on the road' activities and also the traditional sarong war either after Tarawih prayers or before dawn, if there is a report," said Bandarlampung Police Chief Kombes Pol Ino Harianto, in Bandarlampung, Monday.
Also read: Polda Metro Jaya bans convoys during Ramadan
He also asked the public to always maintain public order and security (kamtibmas) during the month of Ramadan this year.
"In general, 'sahur on the road' does not add to the solemnity during Ramadan but ends in inter-community brawls, so we urge it not to be carried out," he said again.
Kombes Ino suggested that the 'sahur on the road' should be replaced with a joint meal at the house or foundation, because it is considered more targeted and less friction with other communities.
"We have also mapped crime-prone areas in Bandarlampung City during the fasting month," he said.
Then, the Head of the Bandarlampung Police also said that the deviation from the traditional sarong war was the dysfunction of the role or behavior of adolescents that was not in accordance with the norms in society.
"Sarong wars as a tradition for teenagers every month of Ramadan actually turn into something that is negative and deviant," he said again.
He said that the perpetrators of sarong brawls could be charged under Article RI Law No. 35 of 2014 concerning Amendments to Law no. 23 of 2002 concerning Child Protection, as referred to in Article 76 C Article 80 paragraphs 1 and 2, and Article 170 of the Criminal Code concerning beatings with a penalty of over 5 years in prison.
"We remind the public, especially in the jurisdiction of the Bandarlampung Police, not to do things that are troubling and disrupt public order and security.
Also read: Entertainment venues in Tangerang will start to close two days before Ramadan
Also read: The Batang Regency Government checks the availability of food ingredients ahead of Ramadan
Also read: West Jakarta City Government opens market operation options during Ramadan
Reporter: Dian Hadiyatna
Editor: Tasrief Tarmizi
COPYRIGHT © BETWEEN 2023
source: www.antaranews.com