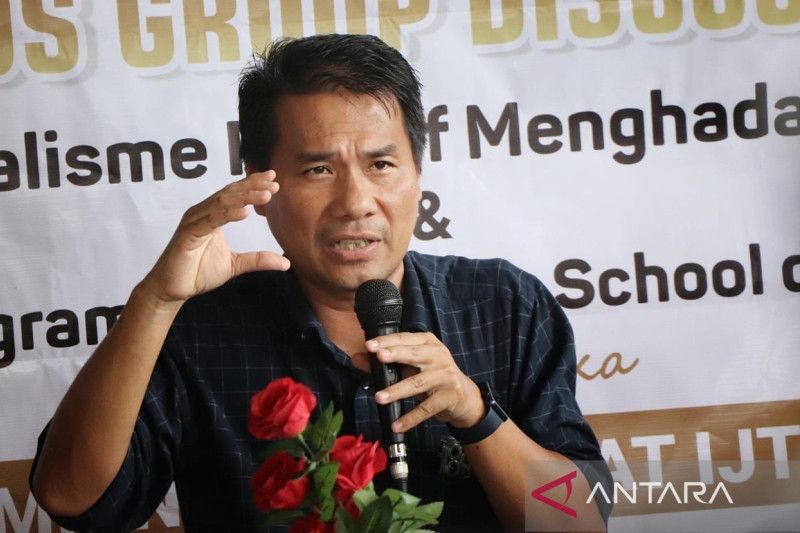 The key is in the PDI Perjuangan, and this party is still in a dilemma too.
Padang (Rifyu.com) – Academician and political observer from Andalas University (Unand) Prof. Asrinaldi believes that the PDI Perjuangan political machine will be slow or less than optimal if it forces itself to go forward without a coalition in the 2024 General Election (Election).
"If he (PDIP) advances alone, it will not be optimal, the work of the political machine is quite heavy," said Prof. Asrinaldi in Padang, West Sumatra, Wednesday.
However, he said, if Megawati Soekarnoputri's party formed a coalition with other parties, the work of the political machine would be much easier, both for the general election and the 2024 presidential election.
According to him, this collaboration or coalition could later be a political agreement if it wins the 2024 election. In the political context, this is a natural thing.
Of the parties that have declared names of candidates for the 2024 Presidential Election, PDI Perjuangan is one of the political parties that have not done so. In the near future the party with the bull symbol will announce its presidential candidate.
The Malaysian National University graduate also mentioned the potential or possibility of the National Awakening Party (PKB) forming a coalition with PDI Perjuangan if its coalition with Gerindra disbands.
Looking at the previous election situation, said Asrinaldi, PKB was more of a complementary position or not a major player. However, that does not mean it is not significant. This means, if there are no internal candidates who are likely to run, another agreement will be made by PKB.
Not only with the PDI Perjuangan, according to him, PKB could later form a coalition or join the NasDem, Prosperous Justice Party (PKS), and Democrats, or what is known as the Change Coalition.
"So, we are still waiting. The key is in the PDI Perjuangan, and this party is also still in a dilemma," he said.
Also read: Expert: The 2024 presidential election pivot depends on the candidate that is being carried by the PDIP
Also read: Observer of Erick's values, a cawapres figure who is able to get young people's votes
Reporter: Muhammad Zulfikar
Editor: D.Dj. Kliwantoro
COPYRIGHT © BETWEEN 2023
source: www.antaranews.com