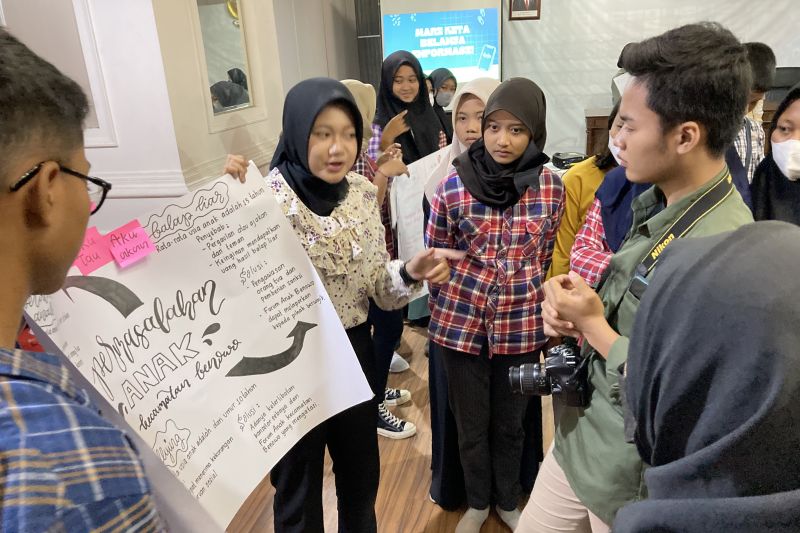 Surabaya (Rifyu.com) – As many as 63 puskesmas in the city of Surabaya, East Java, provide health services and psychologists who are ready to assist children who experience problems within the family, the environment or as a result of their own behavior.
Secretary to the Service for Women's Empowerment and Child Protection, as well as Population Control and Family Planning (DP3A-PPKB) for Surabaya City, Maulisa Nusiara in Surabaya, Tuesday, said that with this service, it is hoped that children with problems can consult directly.
"There (Puskesmas) are all there, when there is a problem they can consult," said Maulisa.
Not only that, he said, the municipal government has also provided educational facilities and the use of free time and cultural spaces for children in Surabaya.
According to him, children can participate in extracurricular activities at school and so on.
Also read: Surabaya is the pilot location for primary service integration by the Vice Minister of Health
Also read: The mayor asks for the quality of health center services in Surabaya to be improved
Maulisa said, in terms of facilities, the municipal government also provides these facilities to children with disabilities to those in orphanages.
"Then, we also provide protection from cases of pornography and sexual abuse of children. All PD (regional apparatus) are still struggling to deal with child problems," he said.
According to him, a big city like Surabaya cannot avoid the phenomenon of sexual abuse in children.
"However, that does not mean that the municipal government is silent. In overcoming this phenomenon, the PD staff continues to provide education and assistance so that the problem can be resolved," he said.
Maulisa added, in overcoming problems of abuse or violence against children as much as possible it was completed within 1×24 hours.
"It is a phenomenon that occurs in big cities, but how do we manage and then solve the problem by integrating with stakeholders as quickly as possible. In fact, ministries and the central government also pay attention to it," he said.
He hopes that, with this assistance, the children in Surabaya in the future will become the next generation with noble character who will continue as leaders of the Indonesian nation and especially in the city of Surabaya.
"I hope that the children of Surabaya can be an inspiration for children in other cities in Indonesia. Apart from being physically healthy children, they are also healthy in their environment and way of thinking," he added.
Also read: Health Office: 12 Community Health Centers in Surabaya hold booster vaccinations
Read also: Aid of thousands of medical devices distributed to 32 Community Health Centers in Surabaya
​​​​​​​
Reporter: Abdul Hakim
Editor: Zita Meirina
COPYRIGHT © BETWEEN 2023
source: www.antaranews.com