So, we hope there will be museums, galleries, laboratories, and….
Jambi (Rifyu.com) – Head of the Cultural Preservation Center (BPK) Region V Jambi and Bangka Belitung Provinces Agus Widiatmoko said a 30-hectare land was acquired to form an Education Center in the Muaro Jambi Temple National Cultural Heritage Area (KCBN), Jambi Province.
When met in Jambi, Thursday (16/3), Agus said that the Swarnadwipa education center was in line with the program carried out by the Ministry of Education, Culture, Research and Technology (Kemendikbudristek) Merdeka Learning-Independent Campus (MBKM).
"Part of the land was also acquired yesterday, approximately 30 hectares west of Kedaton Temple, quite far from here. The land has been investigated, there is no temple structure," said Agus.
In the construction of the education center, said Agus, also conducted impact research to protect ancient relics and biodiversity in the Kedaton Temple area at the Muaro Jambi KCBN.
However, this does not mean that the education center will be built as a kind of building, but instead on wooden stilts.
"Well, we hope there will be museums, galleries, laboratories, and facilities for learning. Apart from that, students often study here, learn naturally, when we get together we have discussions," said Agus.
Agus said that the construction of the Swarnadwipa education center will take place in 2023.
It was also said that the education center would be equipped with a cultural expression area and a gallery.
The Muaro Jambi Temple KCBN in Jambi Province was established from the 7th to 12th centuries AD, and is referred to as the oldest higher education complex in Indonesia and the largest in Asia.
The area has an area of ​​3,981 hectares, or exceeds the area of ​​the Borobudur Temple which is 8,123 hectares. There are 11 main temples in the Muaro Jambi Temple KCBN. However, it is estimated that there are still 82 ruins buried in the mound.
Also read: The President visits the Kedaton Temple at the Muaro Jambi KCBN

Also read: Revitalization of the Muaro Jambi Temple KCBN harmonizes the cultural-natural heritage
Also read: Muaro Jambi Temple, the oldest university in Indonesia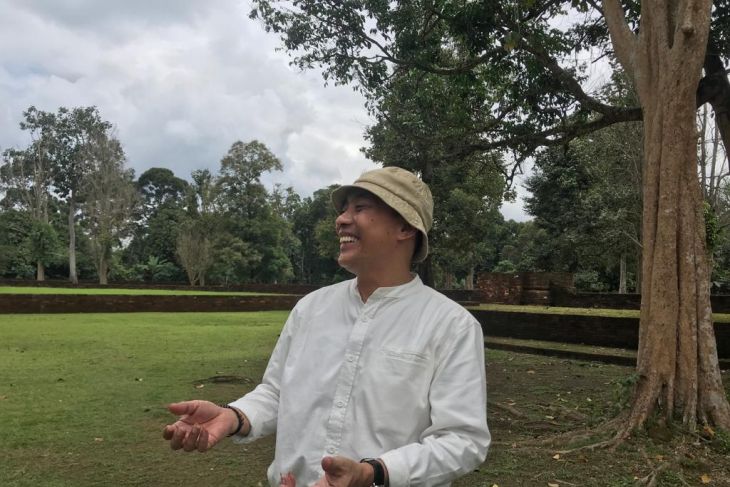 Preacher: Devi Nindy Sari Ramadhan
Editor: D.Dj. Kliwantoro
COPYRIGHT © BETWEEN 2023
source: www.antaranews.com