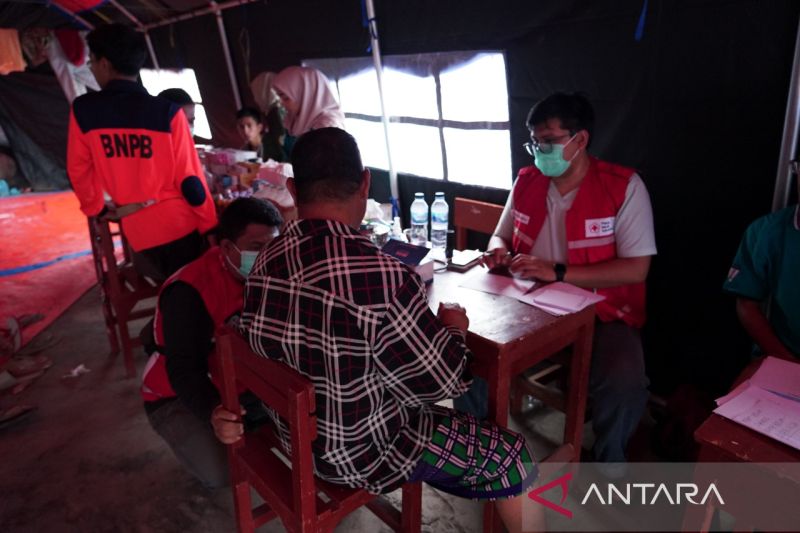 Jakarta (ANTARA) – Cianjur Regent Herman Suherman said the Nagrak Health Center built by the Ministry of Health is ready to operate in the near future to serve earthquake survivors in Cianjur, West Java.
"I had the opportunity to see directly for the Nagrak Health Center which has now been made by the Ministry of Health. God willing, within one week the Nagrak Health Center will be able to function with its construction. knockdownit can be completed in one week," he said in a monitored press conference in Jakarta, Thursday.
Herman hopes that the government can also build other facilities in parallel.
Also read: PMI Tangerang sends a medical team to help Cianjur earthquake victims
Based on data from the Disaster Task Force, the total death toll from the earthquake in Cianjur reached 329 people and 11 missing people who are still being searched for.
Meanwhile, the number of seriously injured victims reached 595 people and the number of seriously injured victims who are currently being treated at Cianjur Hospital is 59 people.
Furthermore, the number of evacuation points recorded reached 492 points with details of 372 centralized points and 120 independent evacuation points. The number of displaced family heads was 40,895 families.
Also read: Brimob medical team provides health services in evacuation
The results of the latest data validation stated that the total number of refugees was 114,414, 54,659 male refugees, 59,755 female refugees, 146 persons with disabilities, 1,380 pregnant women, and 7,308 elderly people.
Herman further said that the material losses of damaged houses which were temporarily validated until Thursday (1/12), totaled 24,107 units with 5,631 units of severely damaged conditions, 7,273 moderately damaged units, and 11,236 lightly damaged houses.
While the damaged infrastructure was in the form of educational facilities or schools totaling 520 units, 190 units of places of worship, 14 units of health facilities, and 17 units of office buildings.
Also read: Muhammadiyah sends a medical team to help Cianjur earthquake victims
"Earlier at 13.00 WIB, I signed the decision letter and I immediately proposed it to BNPB which will be forwarded to the Ministry of Finance. Hopefully Monday (5/12), it can be realized," he said.
Reporter: Sugiharto Purnama
Editor: Bambang Sutopo Hadi
COPYRIGHT © BETWEEN 2022
source: www.antaranews.com