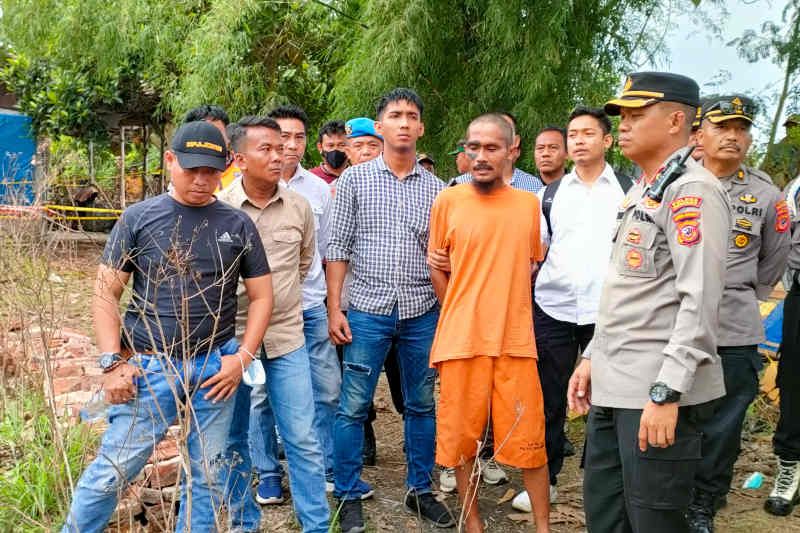 Indramayu (ANTARA) – The Indramayu Resort Police, West Java, said that the motive of a child who had the heart to kill his own biological father was motivated by inheritance problems.
"The motive for the perpetrator MT to kill his biological father was due to an inheritance problem," Indramayu Police Chief Adjunct Senior Commissioner of Police Lukman Syarif told reporters in Indramayu, Thursday.
Lukman said the case of the murder of a biological father perpetrated by his son was revealed after the police received a report of abuse against FT, the brother of the perpetrator.
Also read: Indramayu police arrest child who kills biological father
Then during interrogation, the suspect MT admitted that he had killed his father and buried his body in the yard about two months ago.
After obtaining this confession, the police immediately went to the suspect's residence to search for the victim's body. The police found a mound of earth and then dug it up until they found the victim's body.
According to the police chief, from the results of the investigation and in-depth investigation, the suspect confessed to killing his father because of an inheritance problem.
"The suspect admitted to hitting the victim and to make sure the victim had died, then slit the throat until it was almost severed," he said.
Lukman added that from the results of processing the crime scene it was revealed that the perpetrator had deliberately invited his father to come to the house on the grounds that he was afraid of snakes.
However, when he arrived at the house where the perpetrator lived alone, the victim was killed. It didn't stop there, to make sure the victim was dead, the perpetrators slit the victim's throat and then buried her body.
Apart from killing his father, the suspect also planned to kill his older sibling by smothering and beating him until he fell into a coma.
"As a result of his actions, the suspect was charged with Article 338 junto Article 340 of the Criminal Code with a maximum sentence of life in prison," he said.
Reporter: Khaerul Izan
Editor: Didik Kusbiantoro
COPYRIGHT © BETWEEN 2022
source: www.antaranews.com