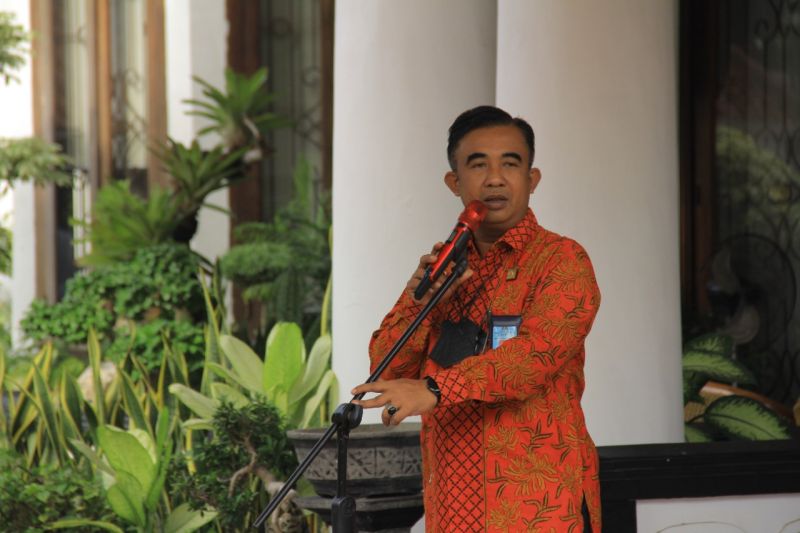 Surabaya (ANTARA) –
The Regional Office for Law and Human Rights (Kanwil Kumham) in East Java has stepped up security at prisons (prisons) and detention centers (remand center) ahead of Christmas 2022 and New Year 2023.
East Java (East Java) Regional Office of Law and Human Rights Acting (Plt) Agung Krisna asked his staff to improve supervision, security and order in 39 prisons and detention centers in the province.
"Security escalation in prisons and detention centers ahead of Christmas and the New Year will definitely increase," Agung said in Surabaya, Thursday.
According to Agung, increased security escalation must be balanced with more optimal supervision. One of the strategies implemented is to form a special supervisory team.
"We will form a special team that will monitor prisons and detention centers at any time," he said.

Not only that, from immigration, Agung highlighted services to tourists, especially those guarding the country's gates through immigration crossings.
"We will ensure that public services, especially checking and issuing passports for domestic and international tourists, run well," he said.
East Java is one of the areas that is of central concern because there are international airports and tourist destinations that are references for foreign tourists.
"We will see in the next week, if additional immigration officers are needed at Juanda Airport, then we canback up' from other Immigration Offices or regional offices," he said.
Agung explained, the function of the regional office would be a working partner for UPTs who carry out technical services in the field. His party will be a consultant who provides solutions when there are problems in the field.

Reporter: Indra Setiawan
Editor: Sri Muryono
COPYRIGHT © BETWEEN 2022
source: www.antaranews.com