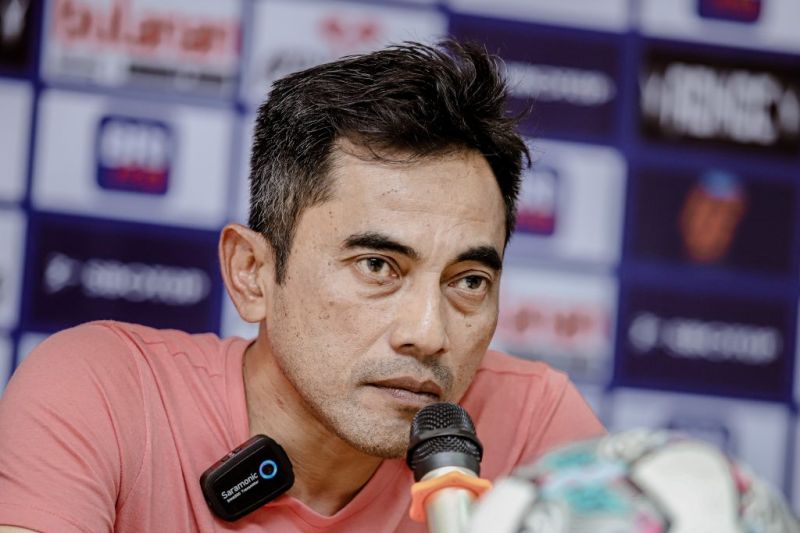 Jakarta (ANTARA) – PSS Sleman remains focused on training to prepare the team even though the continuation of the 2022/2023 League 1 competition which was originally scheduled to start on December 2 has finally been postponed.
"With the postponement of the rolling league, we remain focused on preparing the team. Whether there will be competition later or not, what is clear is that this team still has many shortcomings," said PSS coach Seto Nurdiantoro, quoted from the club's official website, Thursday.
Seto admits that the Super Elang Jawa squad, nicknamed PSS, still has many shortcomings that must be corrected.
Also read: PSS coach waits for positive developments in the continuation of League 1
"We have practiced many times and there are still many shortcomings. We are practicing, try to stay focused, what I said we are here to work. So we try to focus on correcting deficiencies," he said.
Regarding the certainty of competition, Seto revealed that the most important thing was that Laskar Sembada had made repairs and was ready for competition.
"Regarding the competition being rolled out or not, the important thing is that we have fixed it. Maybe there is a bit of uncertainty that makes us bother because we are not sure," he said.
Also read: Hokky Caraka has joined training with PSS
Of course, the coach from Kalasan, Sleman, still hopes for certainty regarding the continued fate of the highest caste football competition in Indonesia.
"The hope is clear that the League operators can immediately find answers regarding the certainty of this League. Do you want to continue or not in the future," he concluded.
Previously, PT Liga Indonesia Baru (LIB) planned that the continuation of Liga 1 2022/2023 would start on December 2 with the competition format being centered on one region or "bubble" like during the COVID-19 pandemic.
However, the continuation of the 2022/2023 League 1 competition was originally planned to be canceled on December 2, 2022, and postponed until an undetermined time because there is still stadium verification to be completed.
Reporter: Zuhdiar Laeis
Editor: Teguh Handoko
COPYRIGHT © BETWEEN 2022
source: www.antaranews.com