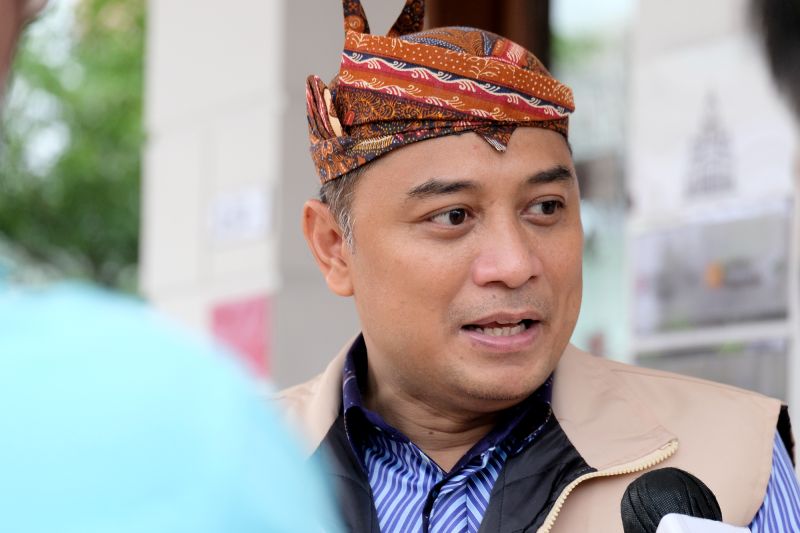 If there is a delay, the patient is given IDR 50,000 as a fine from hospital friends.
Surabaya (ANTARA) – Mayor of Surabaya Eri Cahaydi said corruption was not only in the form of money, but also time.
Cak Eri, as Eri Cahyadi is affectionately known, said this during the commemoration of the 2022 World Anti-Corruption Day (Hakordia) at the Surabaya Youth Center, Thursday.
Hence, at this moment he reminded his staff in the local municipal government to always be on time in providing services to the community.
In fact, as a form of this commitment, Cak Eri emphasized that his party would implement a service hour system according to the specified time. Each type of service will be regulated for how long the maximum time limit is.
Cak Eri then gave an example of the application of the service system at RSUD Dr. Soewandhie, RSUD Bhakti Dharma Husada (BDH), and the puskesmas starting next week will have services posted according to the service hours listed in the waiting room.
The time guide for health care facilities owned by the Surabaya City Government, for example, for collecting concoction drugs, is set at a maximum service time of 40 minutes. Meanwhile, for taking non-concoction drugs, a maximum of 15-20 minutes. This time limit guideline will be posted in each health service.
"If there is a delay, the patient is given Rp. 50,000 as a fine from hospital friends. So, if you are 1 hour late, pay Rp. 50,000. If you are 2 hours late, the cumulative compensation is Rp. 200,000," said Cak Eri.
In addition to setting a maximum time limit for health service facilities, Cak Eri also said that transparency of budget absorption would also be displayed in public places, both at the regional apparatus (PD) and at the sub-district and sub-district levels.
"God willing, we will start at the hospital next Monday. Regarding transparency in all offices, sub-districts and sub-districts, God willing, we will do everything by the end of this month," he said.
At the Hakordia commemoration held by the Corruption Eradication Commission (KPK), Cak Eri wanted to echo again that corruption is a crime that must be eradicated in Indonesia.
"This corruption crime does not only happen to certain people, but also anyone," said Cak Eri.
Also read: Mayor Eri: Preventing corruption increases the integrity of public services
Also read: Mayor of Surabaya: employee performance contracts prevent corrupt practices
Reporter: Abdul Hakim
Editor: D.Dj. Kliwantoro
COPYRIGHT © BETWEEN 2022
source: www.antaranews.com