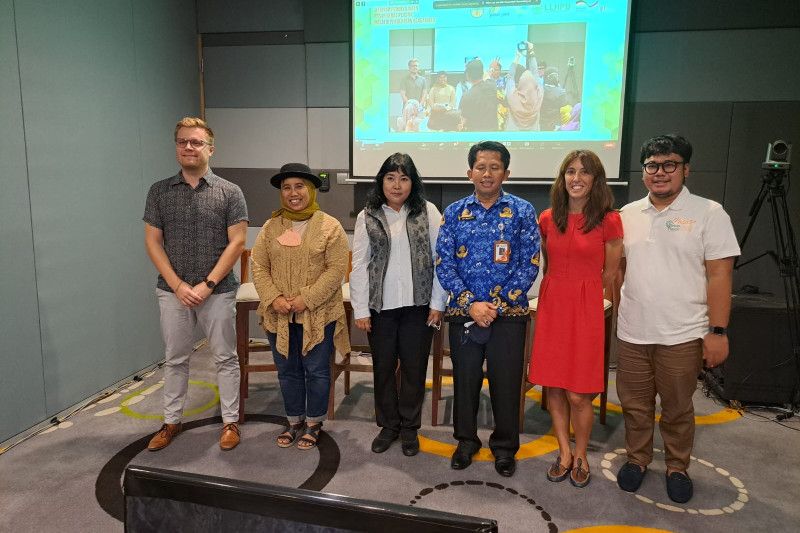 Jakarta (ANTARA) – The Indonesian Plastic Bag Diet Movement (GIDKP) takes a religious approach to addressing various plastic waste problems by collaborating with the Aisyiyah Center for Environment and Disaster Management (LLHPB).
"This is because Indonesia's population is predominantly Muslim and our collaboration with LLHPB PP Aisyiyah is also very appropriate because (they) are part of the largest Islamic organization in Indonesia (Muhammadiyah)," said GIDKP National Coordinator Rahyang Nusantara, in a written statement in Jakarta, Thursday .
Also read: KLHK: Changes in key behavior to eliminate the use of single-use plastics
Through this collaboration, his party is trying to raise messages regarding the plastic-free campaign in every activity with Islamic values ​​that was not carried out in the previous program in 2019.
The collaboration of GIDKP and LLHPB PP Aisyiyah with the Provincial Government of DKI Jakarta supported by GIZ through the Religious Matters program aims to encourage behavior change in the Plastic Free Market program through a religious approach.
Previously, his party collaborated with the Provincial Government of DKI Jakarta to reduce plastic waste at West Tebet Market from 2019 to 2021, and succeeded in reducing the use of small and large plastic bags by 6 percent and 11 percent.
Also read: It is important to change people's behavior to support action against plastic waste
"If the problem of climate damage alone cannot be solved with a scientific approach, I think it's time for us to play a role in protecting the earth from climate damage with a spirituality approach or with a religious approach. In Islam it has also been taught that cleanliness is part of faith. So, when the use of single-use plastic ends trash it can pollute our earth, so if we use it we are among those who do not believe," said Head of the Environmental Division of LLHPB PP Aisyiyah Hening Parlan.
For almost 10 months, the program has carried out various activities involving traders, consumers and the community around the West Tebet Market. Some of the new activities carried out are procurement dropbox lending shopping bags to consumers and joint activities with DKM Tebet Barat Market, such as interpretation of the Koran, distribution of Friday minutes, Friday sermons, and so on.
Also read: BSKJI: A holistic solution is needed to deal with the issue of plastic waste
As a result, the number of kiosks that do not provide plastic bags continues to increase and has an impact on decreasing the number of plastic bags. In addition, traders show a relatively high attitude and motivation in reducing single-use plastics.
Reporter: Indrani
Editor: Bambang Sutopo Hadi
COPYRIGHT © BETWEEN 2022
source: www.antaranews.com