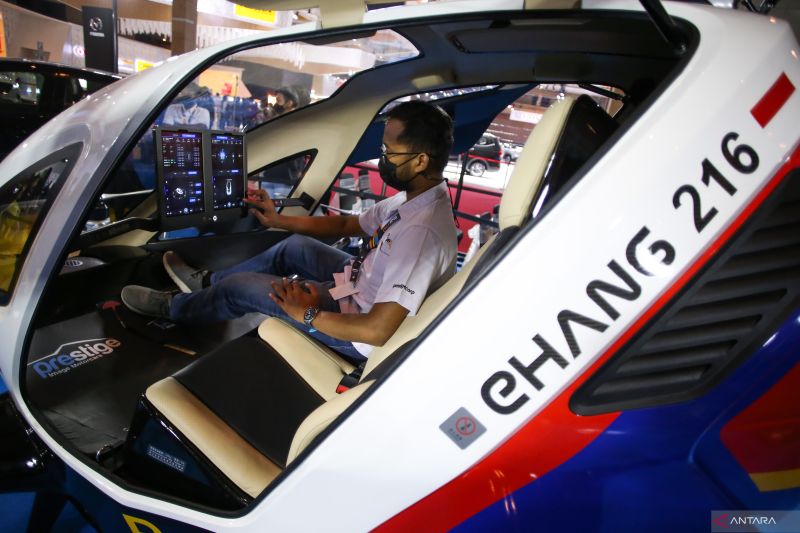 Jakarta (ANTARA) – The Association of Indonesian Automotive Industries or Gaikindo is still waiting for further developments regarding the discourse on flying car trials in the Indonesian Capital City (IKN) in 2024.
"We'll just have to wait for further developments," said Chairman I of Gaikindo, Jongkie Sugiarto when contacted by ANTARA, Thursday.
Jongkie said that flying cars are a relatively new technology in Indonesia, so there are still many aspects and considerations that must be considered by stakeholders.
Also read: Hyundai believes flying cars are the solution for the future
According to him, there are various regulations that still need to be made before flying cars can fly in the country. For now, he said, Gaikindo is still focusing on four-wheeled vehicles on land.
"Currently Gaikindo only takes care of cars on land," he said.
Deputy for Green and Digital Transformation of the Archipelago Capital Authority (OIKN) Prof. Mohammed Ali Berawi said flying car trials would be carried out at IKN in 2024.
He said OIKN and Hyundai Motor Group signed a memorandum of understanding (MoU) to work together to build an Advanced Air Mobility (AAM) smart mobility ecosystem in Indonesia. This collaboration aims to develop flying cars.
This development is the first time for Indonesia, while in the world the flying car concept is also still under development.
The flying car in question resembles a drones which can contain both passengers and goods. One of its functions is to make it easier to reach areas that are difficult to reach by road and hills.
This flying car technology has not yet been mass-produced, so it still requires various developments.
He said that currently OIKN is developing technology that can be used for 2035, including flying cars. His party hopes that in the future Indonesia can become an actor for the development of flying cars in the future.
Also read: Flying car trials at IKN 2024 until HyunA and DAWN break up
Also read: IKN will test flying cars in 2024
Also read: Display of the 2016 EHang flying car that floats at IIMS 2022
Preacher: Fathur Rochman
Editor: Maria Rosari Dwi Putri
Copyright © ANTARA 2022
source: otomotif.antaranews.com